Hi everyone! Today is Studio Calico release day and I'm pleased to be here sharing five projects featuring the fabulous
Galileo card kit
. This kit is full of fabulous patterned papers, washi strips, enamel dots, a fabulous stamp set and even a mini ink pad. And it all come in a fabulous, durable zipper pouch for storage. (I'll show you that in the video below. Scroll down to watch a video tutorial on TWO cards from the main card kit!)
I've linked all the supplies used in these projects below.
So let's get going on some projects. The first three projects feature products only from the
Galileo card kit
. I've just added some inks and white paper to create these projects.
The stamp set in this month's kit is so versatile. I did some stamping on a die cut circle and then stamped this bold thank you sentiment right over the top. I used the patterned papers from the kit to inspire my ink color choices. I edged the circle with Versamark ink and then added gold embossing powder to give the circle just a touch of gold. Since these card bases come with envelopes, I created a matching envelope while I had all of my stamping supplies out. All of the patterns you see here are from the card kit...and the embellishments too!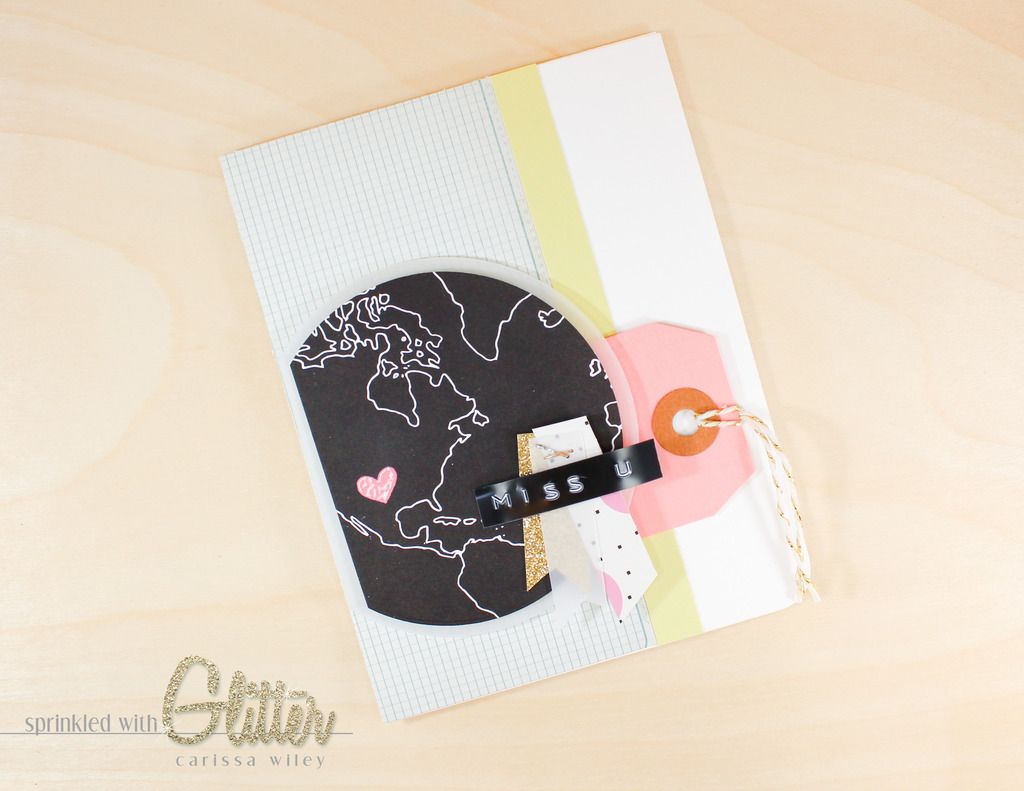 This card may be my favorite! I used the map patterned paper from the kit to create a "globe". I stamped the heart from the <3 a="" additional="" also="" an="" and="" card...with="" card="" created="" demo="" dymo="" embossed="" embossing="" family="" feel="" for="" from="" fun="" globe="" hen="" i="" in="" ince="" included="" ink="" it="" kit.="" kit="" know="" label.="" label="" layer.="" layered="" let="" love="" maker.="" miss="" my="" nbsp="" of="" on="" own="" papers="" patterned="" pink="" powder.="" s="" scholastic="" send="" sentiment="" some="" staples="" such="" summer="" t="" tag="" the="" them="" then="" there="" this="" to="" up="" used="" using="" vellum="" versamark="" wasn="" with="" you="">3>
I used the ice cream cone stamp from the kit to create banners on this card. I used both the front and back sides to vary the pattern. I love how the card basics add on pushed me to make a card that was different from an ordinary A2 sized card. This #10 sized card was fun to put together. After stamping my banner flags, I finished the card off with some of the enamel dots from the kit and some basic twine for my banner strings.
These next two cards were created using a mix of supplies from the main card kit and some of the add on stamp sets. The add on stamp sets are amazing this month. Be sure to grab them before they disappear!
This card was created using the
Hey Girl add on stamp set by Mama Elephant
. Adore this stamp set. I combined it with some patterned papers and washi included in the main kit. I also used the dies included in the
I Do Stamp and Die set by Kelly Purkey
to cut some hearts for embellishments. I finished it off with a few sequins from Pretty Pink Posh for just the right amount of sparkle.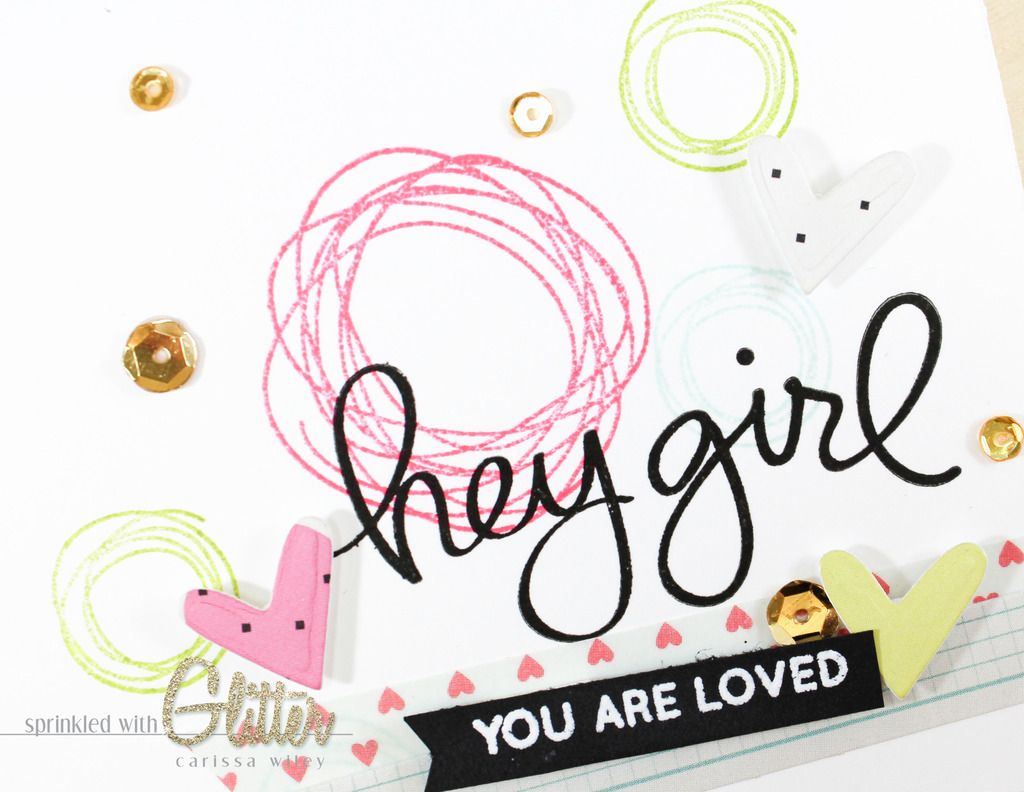 My final card project features the
Custom Notes stamp set
and the
I Do Stamp and Die set
. Such fun brush script in the I Do stamp set. And the
Custom Notes stamp set
works great as a background stamp as well. I added an ampersand from the Studio Calico Punctuation Wood Veneer...but you could substitute this with a die cut or stamp...whatever works for you. The wood hearts were cut using the coordinating dies. Perfect card for the bride and groom!
The
Galileo card kit
and add ons are available for purchase at midnight EST on May 27th (the links will go live at that time). If you are a Studio Calico subscriber these will be available for you to purchase at noon EST on May 27th.
Click here to learn more about Studio Calico subscriptions.
Be sure to grab your favorites while you can. They are sure to go quickly.
Watch The Video
You can watch the video in HD on my YouTube channel by clicking
HERE
. Don't forget to subscribe while you're there and give the video a thumbs up if you like it!
Supplies