Let's Hang Out - United We Flourish Essentials By Ellen & Lawn Fawn Exclusive Stamp Set
Hey everyone! Thanks for stopping by today. I'm so glad you're here. I have a very special and fun project to share with you today.
I am using a very special exclusive stamp set from Lawn Fawn and Ellen Hutson. This is the first release in the United We Flourish line from Essentials By Ellen. When Ellen Hutson celebrated their 10 year anniversary, they kicked off the celebration with the theme "United We Flourish". It's all about everyone in the paper crafting industry working together to make it flourish. From stamp companies and online retailers to educators, designers and customers....everyone is important in making it work. To continue with the theme, Ellen Hutson LLC is working with stamp companies to design exclusive stamp sets available for a limited time. This Love Ya Bunches set, a collaboration with Lawn Fawn, is the very first in this series. *Keep in mind, these stamp sets are only available at EllenHutson.com*
I love the adorable monkeys in this set. They are so playful and fun. And their tails are perfect for hanging!
There are also a ton of adorable coordinating sentiments in this stamp set in a variety of fonts...including Lawn Fawns signature playful cursive.
I colored these adorable monkeys with Copic markers and used the included coordinating dies to cut them out. You heard me right!!! The dies are included! And I love how the dies cut around the tails so that these monkeys can swing and hang as any money would surely do.
While the monkey in the center was probably designed to stand upright, I thought he looked like the dare-devil, look ma no hands type swinging from the vine too. I used some May Arts burlap twine and stretched it across my card front to give them the perfect swinging vine.
Be sure you check out the video tutorial below. I'll walk you through the entire creation of this card. I've also linked the supplies used in this project below. Don't wait too long to snap this set up...it may be gone before you know it.

Thanks for stopping by today. I hope you enjoyed this look at the Love Ya Bunches stamp set from Lawn Fawn and Ellen Hutson. Until next time, I hope you have a fabulous day!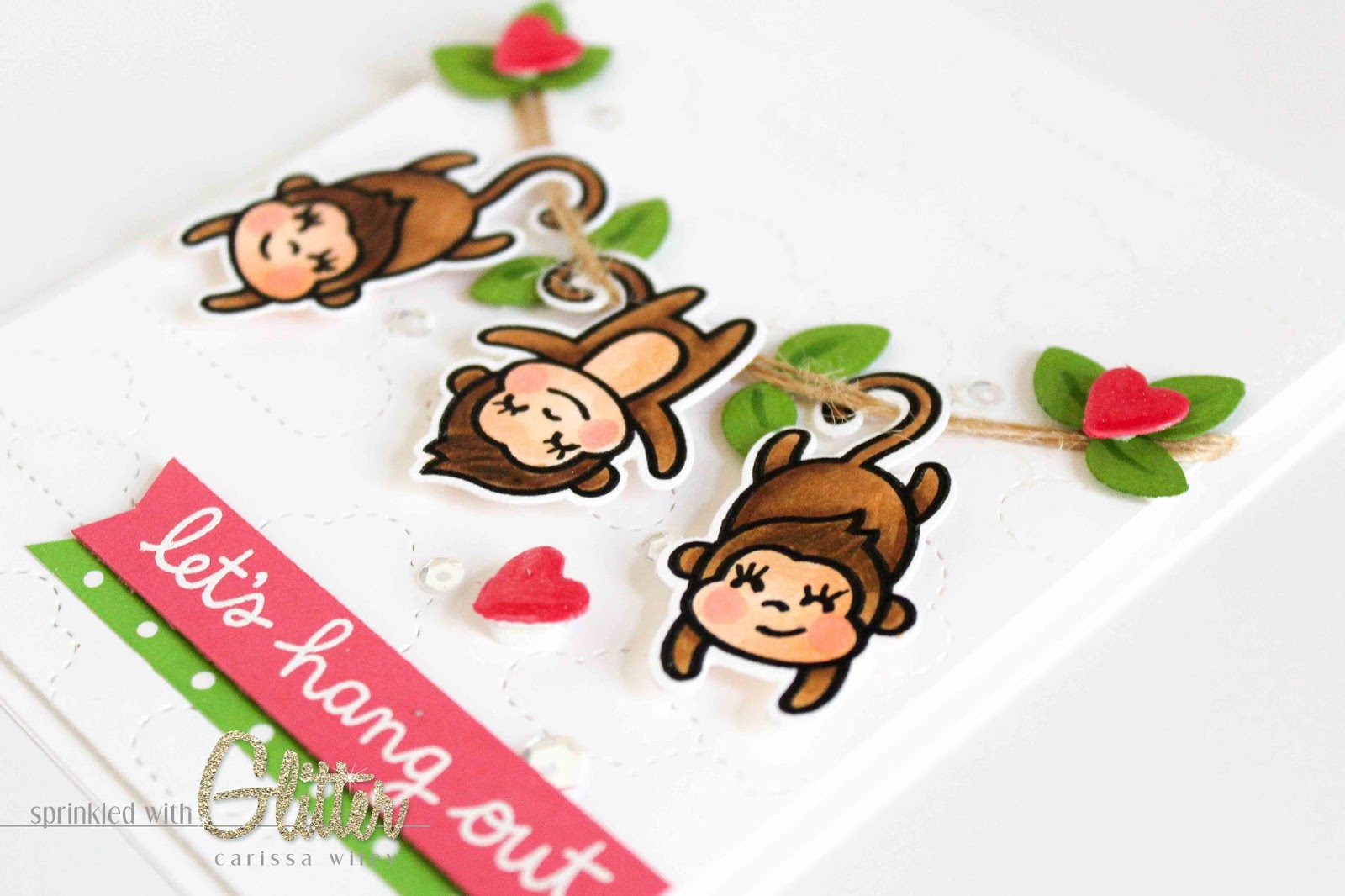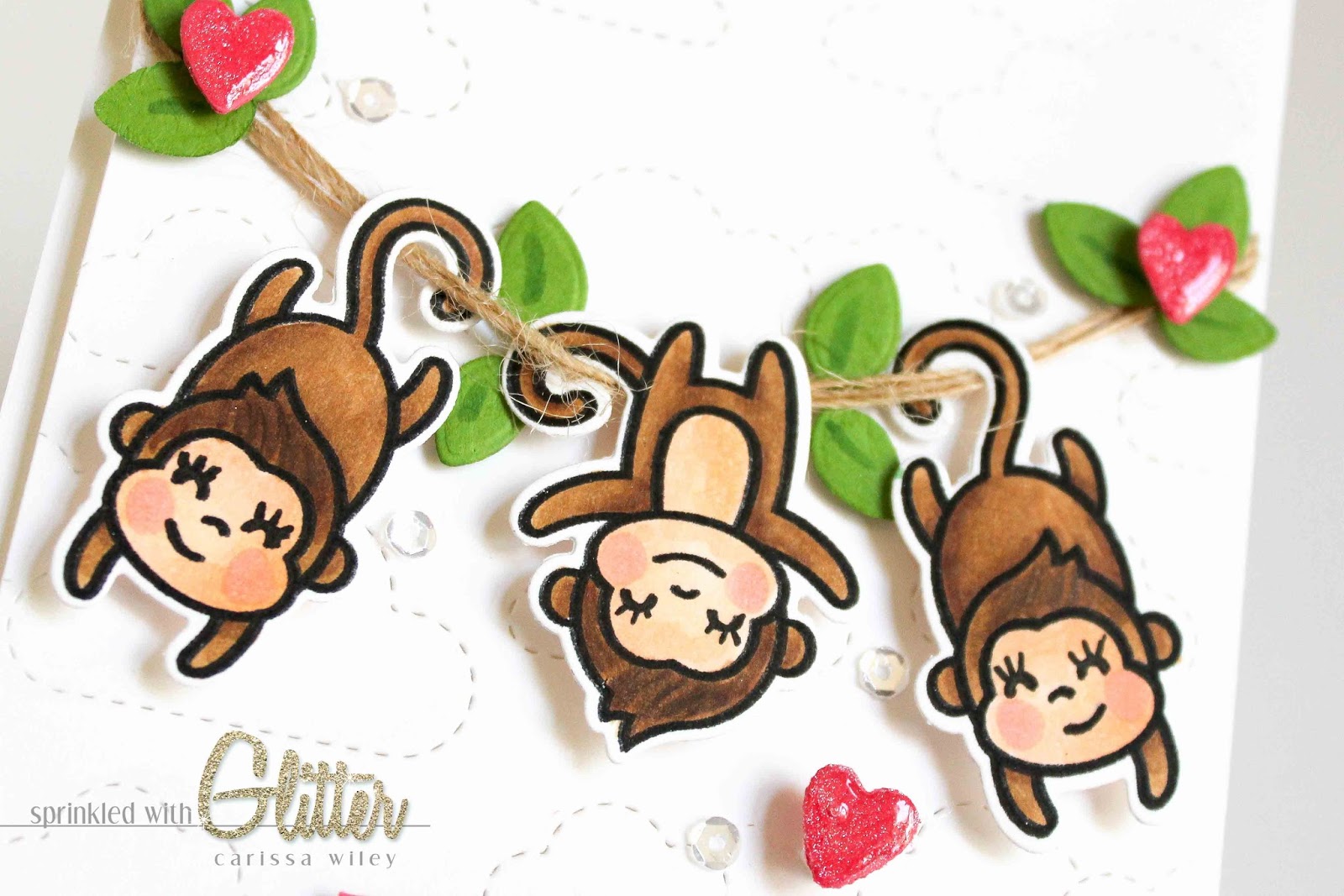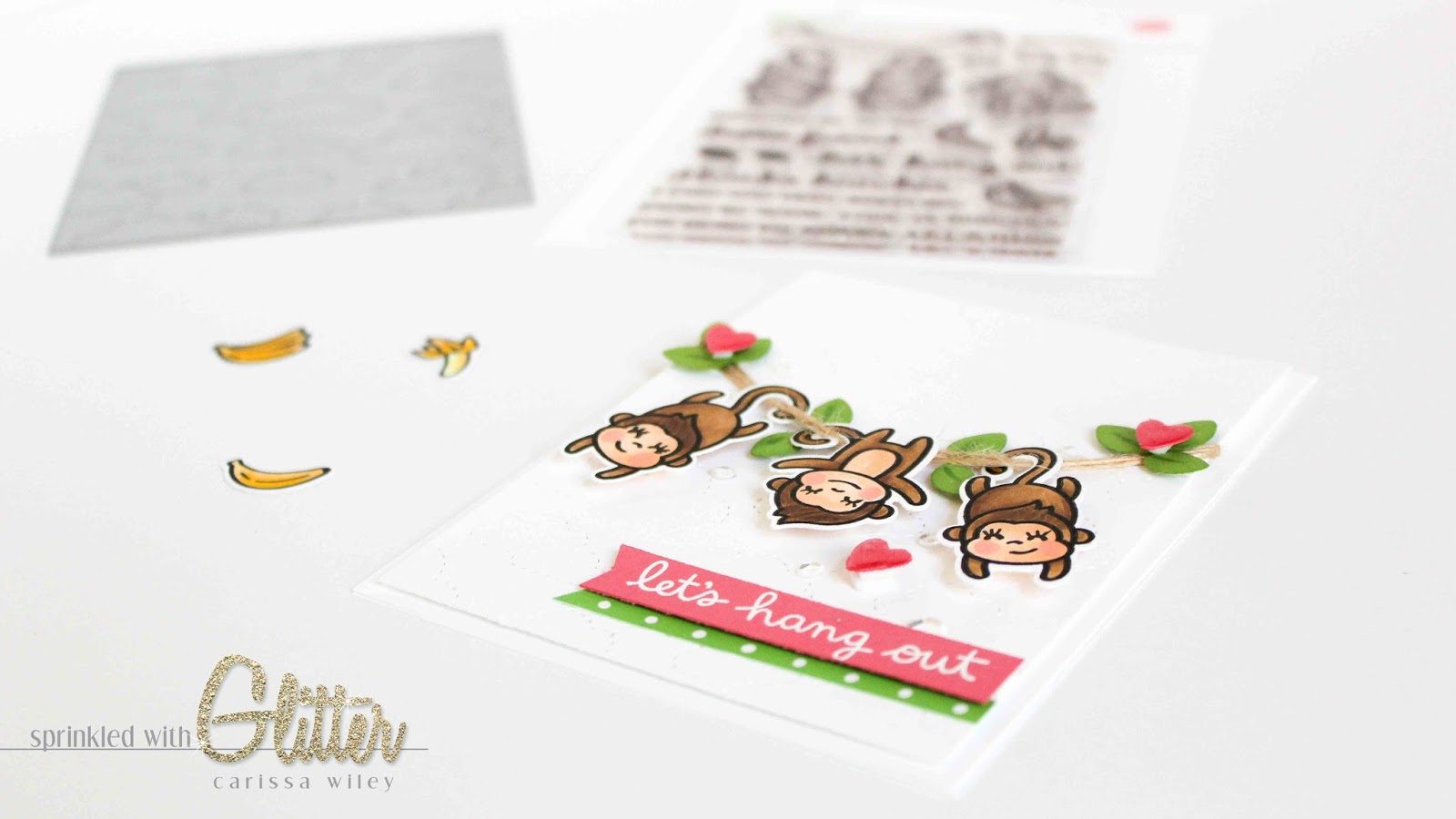 Supplies
*affiliate links used*