Aloha! Partial Die Cut Photo Card
Aloha everyone! I'm coming to you from Hawaii, where we are on a little family getaway. We are having a fabulous time. Before I left, I wanted to create a card to send to family and friends that would include a small photo of our family on our trip. I thought this would be a little more personal than a post card.

I used an old photo from our Disney Cruise for the example below. Watch my Instagram account to see the photo that I actually send from Hawaii! Yes, I'm brave enough to post myself in a bathing suit here, so please be nice. :) You can see the photo of the finished card project HERE. And HERE's the photo I printed.

I started out by creating a printed sentiment. I didn't have any stamps in my collection that say Aloha, so I thought this would be the perfect solution. If you don't know how to print this on a card front like I did, you can just print several of them on a page and cut them in to sentiment strips.

I chose to use the Wild Garden die set for my floral image. I die cut it once out of Neenah card stock and then I partially die cut it on the card front. I have really been loving the On The Edge Cutting Pads from Sizzix for partial die cutting. Their smaller size allows me to place them at all kinds of angles to achieve the cut I want. They're just a few bucks and a great addition to your stash. Since I don't cut in to them, they'll last a long time.

To add color to the beautiful flower die cut, I used Copic markers. I've listed all the colors I used below. I chose bright vibrant colors, because it is Hawaii after all! And when I think of Hawaii, I think of gorgeous pinks, oranges and greens! The beauty of a plain white die cut is that you can use any markers or inks that you have to give them color. Once they were colored, I added some Wink Of Stella to give them some shimmer.

When I made these cards, I intended to include a photo printed from my Fuji Instax Share Printer. You can see my review video on this little photo printer HERE. I have also created a couple of other projects using this printer. You can find those HERE and HERE. I love this little printer. We also used it at my daughter's Sweet 16 party for the photo booth. I like that I can print any photo on my iPhone with this fun printer. And it's so portable....I brought it to Hawaii with me.

To finish the card off, I added some colorful washi tapes and added a little bit of sparkle by adding some sparkling clear sequins.

I'll be sending these photo cards from Hawaii to my family at home. It's so much more personal than a post card. And it's a great way to share a family photo with my favorite people.

I've included a video tutorial walking you through the entire creation of this card. I've also included links to all the products used in this project below.

I hope you've enjoyed this card. It was so much fun to make! And I can't wait to send them across the ocean! Thanks for stopping by! Until next time, I hope you have a fabulous day! Aloha!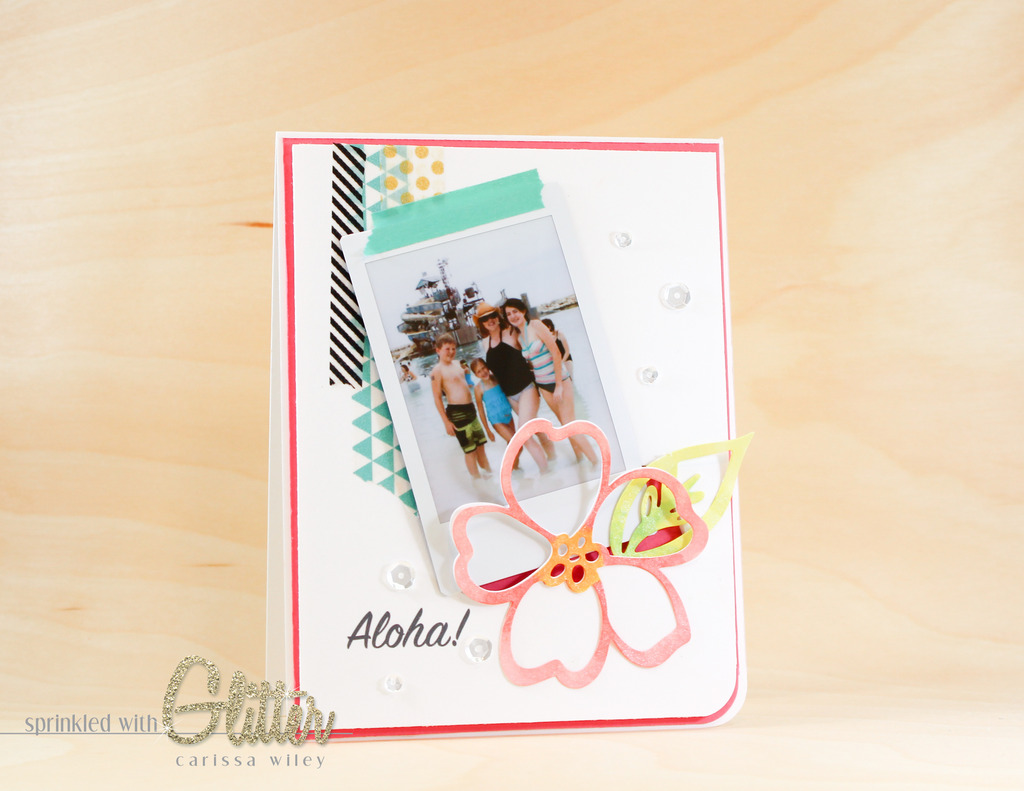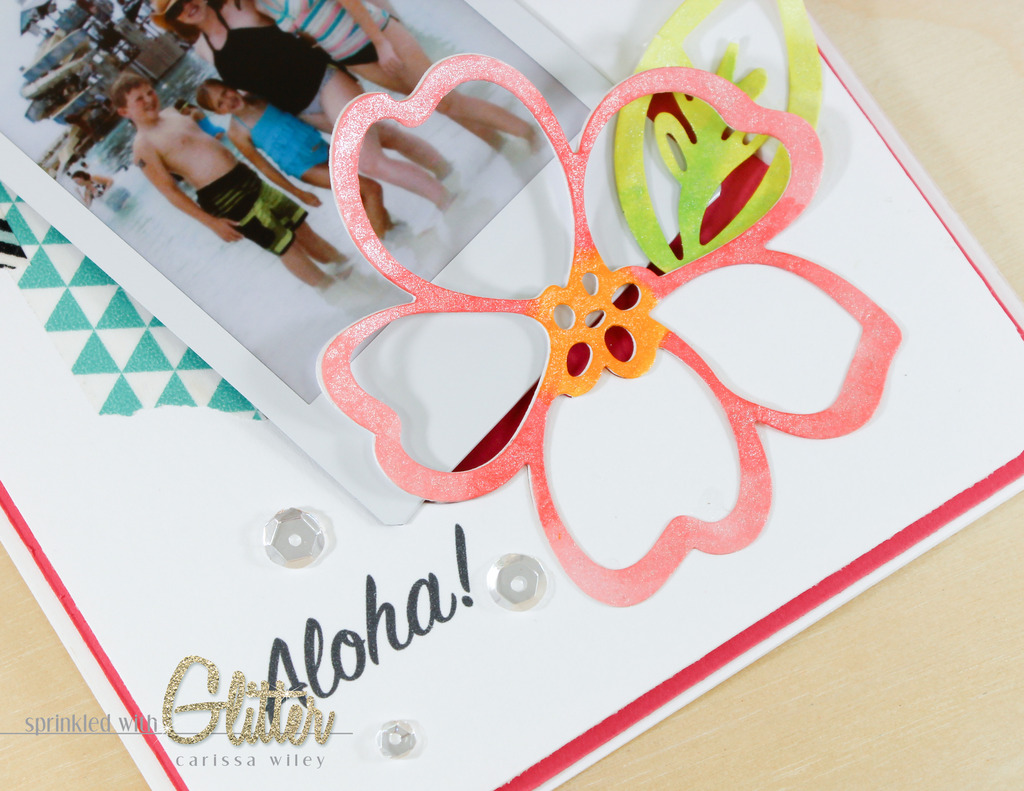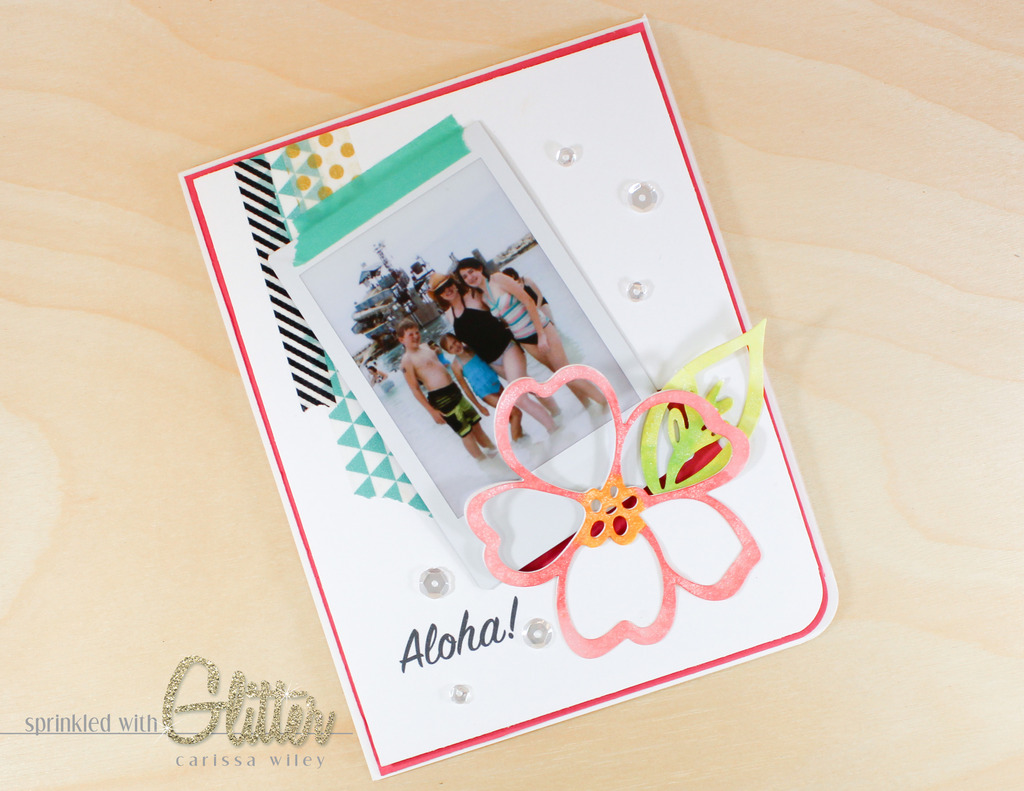 Supplies
*affiliate links used*