Birdie Notes - Pretty Pink Posh March Release

Hi everyone! Welcome to the Pretty Pink Posh March Release Blog Hop! It's going to be a fun one. I've created some fun projects featuring the new stamps from Pretty Pink Posh. As always, with these hops, there will be lots of fabulous inspiration and prizes too!
The Pretty Pink Posh stitched border dies are some of my favorites. And now there's a whole new set of them! I decided to use the scalloped stitched border die to create a shaped card base. I love the interest that the stitched detail adds. And the scallop edge creates such a feminine feel.

To position the die on my card base, I decided it would be easiest to mark the center of the die. I used a Sharpie marker to make a little tick mark at the center of the scallops. I then marked the center of my card base. This made it super easy to center the die up and make sure I didn't have any wonky scallops.

I'm using both of the new stamp sets from Pretty Pink Posh, Birdie Notes and Birdie Friends. Both of these stamps sets have matching dies, which I LOVE. And who could resist that cute little grin on that birdie?

I used the new Scallop Circles dies to create an embossed edge around my little birdie. It just felt like it needed a little something to draw more attention to my focal point. I actually did a little partial embossing. I'll show you exactly how I did this in the video tutorial below. It ended up being the perfect touch. It was just the spotlight effect that the birdie needed to take center stage.

The bird accessories are a mixture of some free hand embellishments and the Holiday Pals stamp set from Pretty Pink Posh. It's always fun to accessorize. Why not do it to our stamps too? This really brings these birdies to life.

To embellish my card, I used the new Mini Heart Confetti and the Easter Sequin Mix. The little flowers from the Easter Mix were the perfect addition to the branch. And those mini hearts?!? Perfect for almost any project. Just like the mini stars, they come in gold, silver and iridescent...and they happen to be a Pretty Pink Posh shop exclusive.

I've included a video tutorial below. I'll walk you through the entire creation of these cards. And I'll give you a few pointers along the way....to keep you from making the same mistakes I did. ;) Be sure to check it out. I've also linked all the products used for this project below.
Thanks for stopping by today. I really hope you've enjoyed this project. Until next time, I hope you have a fabulous day.

Giveaway Information!

There are 2 $25 gift certificates up for grabs. Winners will be picked randomly along the blog hop. Be sure to leave a comment at every stop along the hop for more chances to win! Comments must be left by 11:59 PM PST on 3/14/2016. Winners will be announced on the Pretty Pink Posh blog.

From here, you're headed back to the beginning, at the Pretty Pink Posh Blog.
Hop Order (Just In Case You Lose Your Way)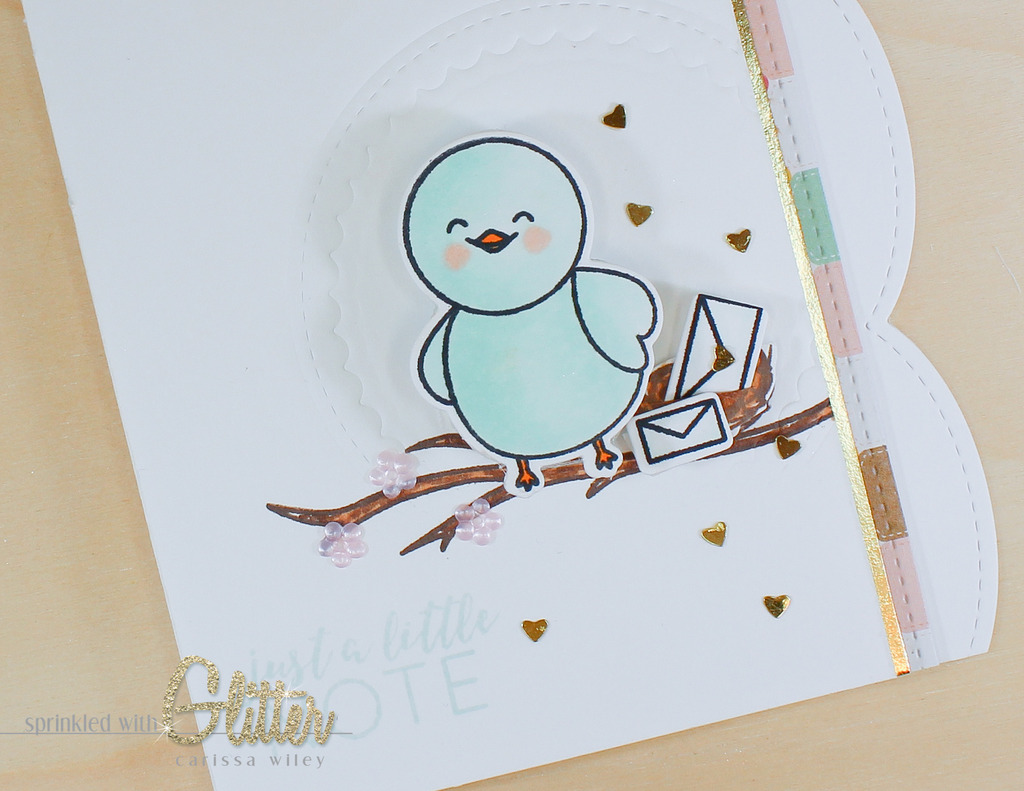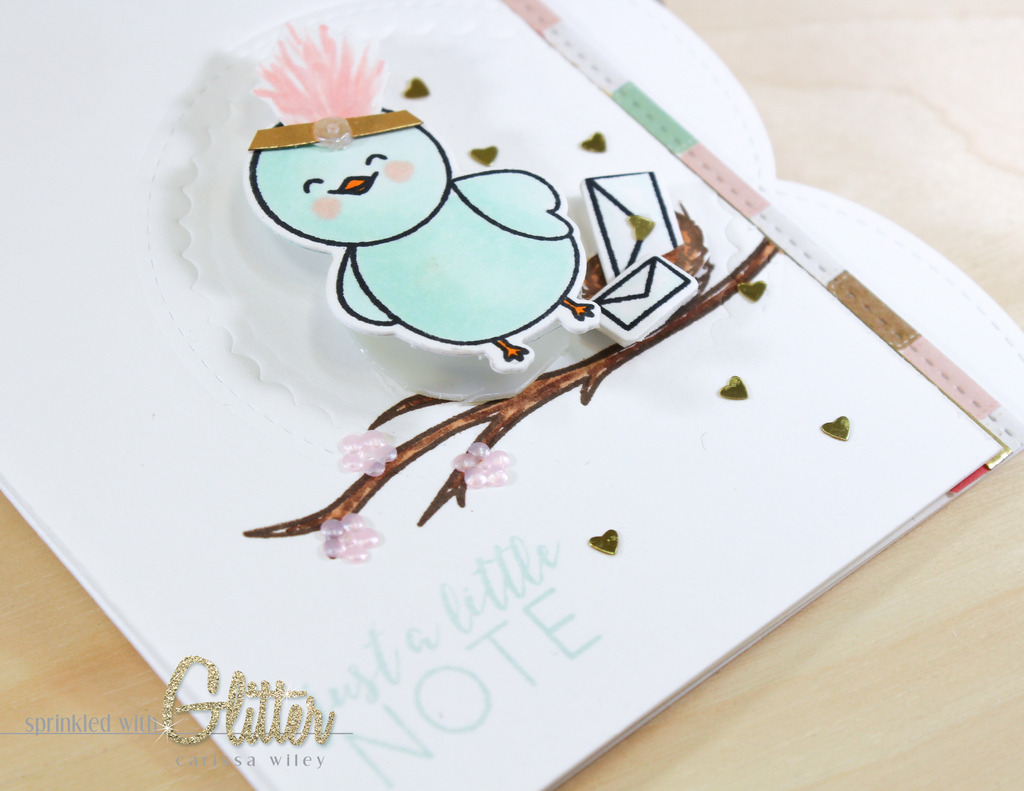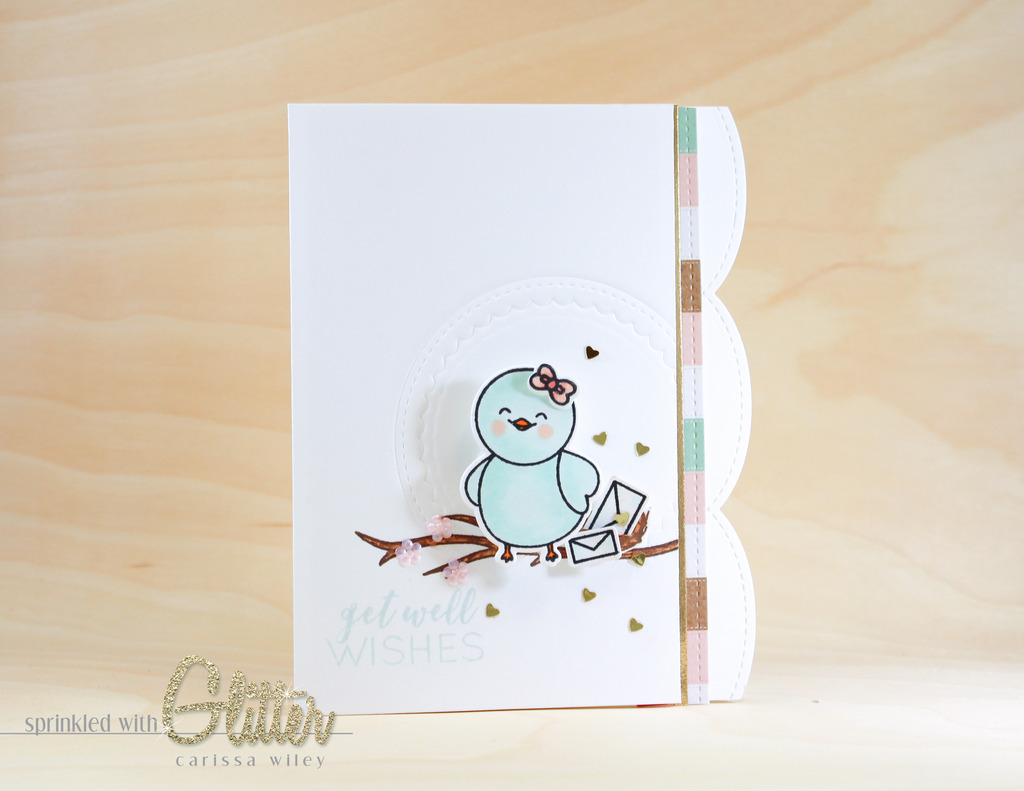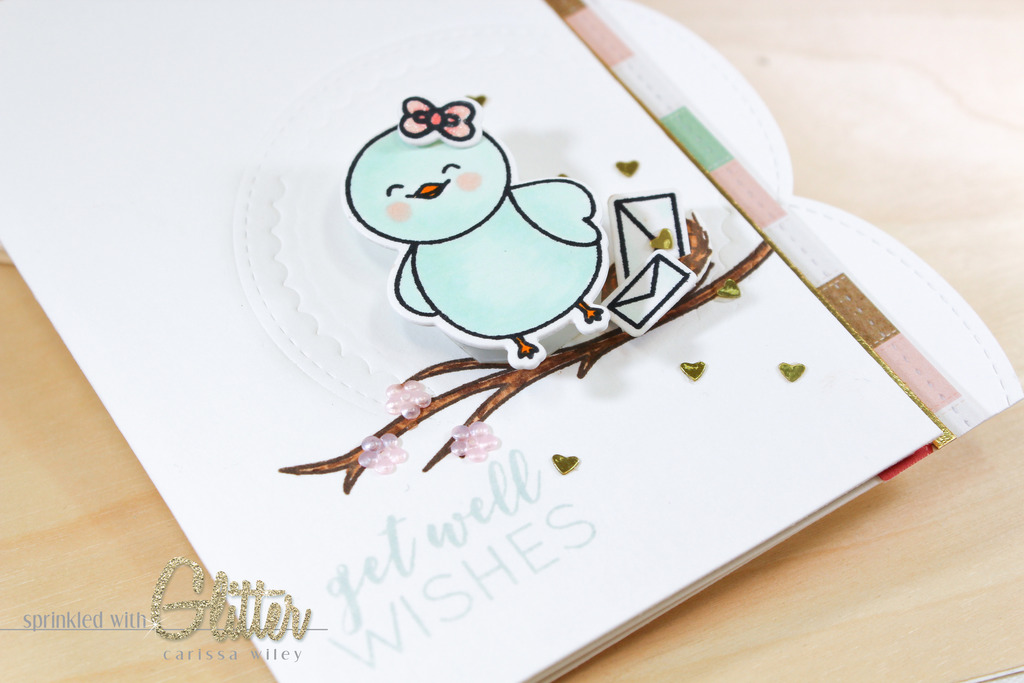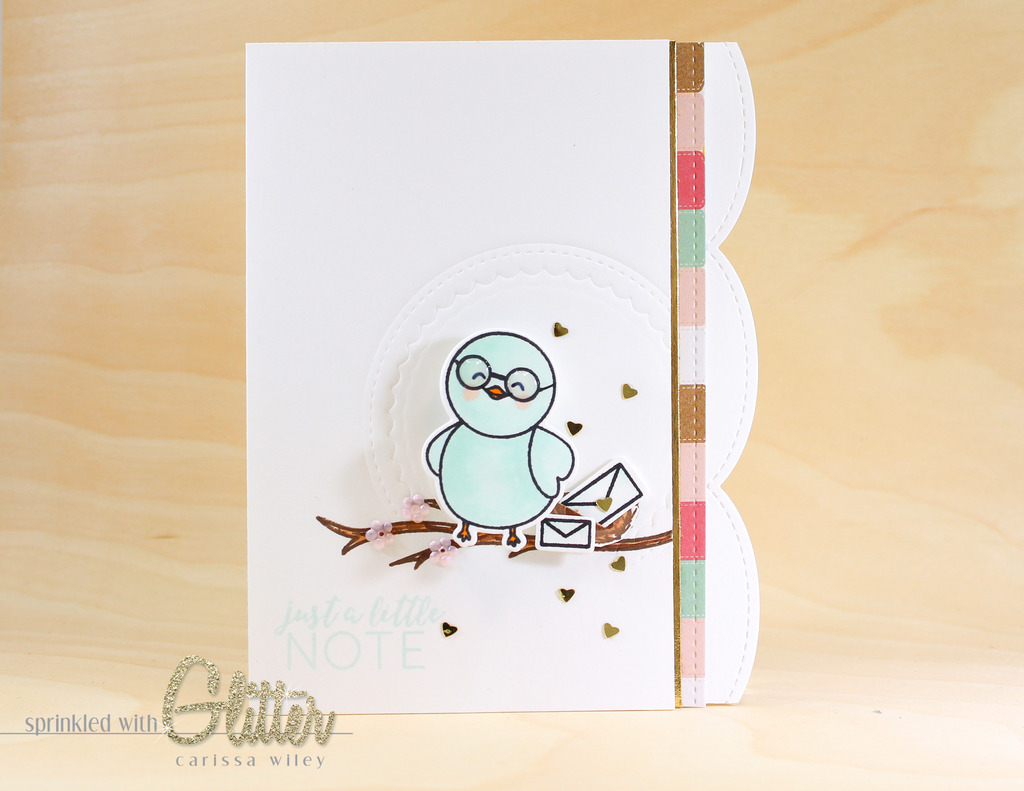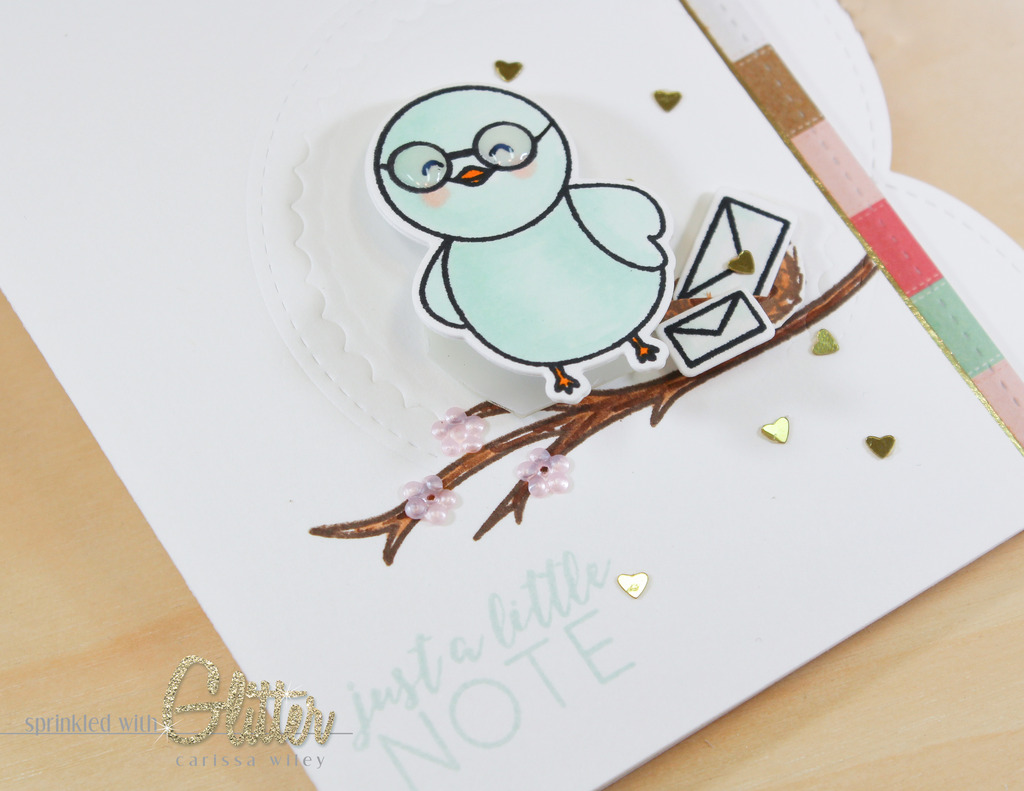 Supplies
*affiliate links used*