Craft Room Organization - Paper Organization
Organizing is one of my favorite things to do. I love having a clean and organized space to create in. If I'm not particularly inspired to create something, I can often be found organizing or rearranging my supplies in my craft room. Today, I'm sharing how I organize my card stock and card stock scraps.

Recently, I decided to move my card stock (8 1/2 x 11) from a rolling file cart, to a book shelf in my space. I wanted it to be more accessible and I thought it would be fun to have it on display. It's like using your supplies as decorations. I use the Ikea Pluggis magazine files to store the card stock on my shelf.
I like to have them in rainbow order. I think it makes it so much fun to look at! In order to separate each color and store the scraps, I created dividers out of page protectors. I used the We R Memory Keepers Tab Punch to create sturdy labels for each of the different colors.
I've created a video, walking you through how I created these dividers. I've also included links to all the products used in this project below.
Don't forget, you can save 20% on any of the We R Memory Keepers products at www.shopwer.com. Just use the coupon code GLITTER at checkout to receive 20% off your entire order.

I love this system so far. I'm not quite sure that I love the magazine files that I chose, but they're serving their purpose for now.

I'd love to hear the items that you're having a hard time organizing right now. Leave a comment below to let me know. Who knows…I may share a video on the most popular suggestion.

Thanks for stopping by today. I hope you enjoyed this organization idea. Have a fabulous day!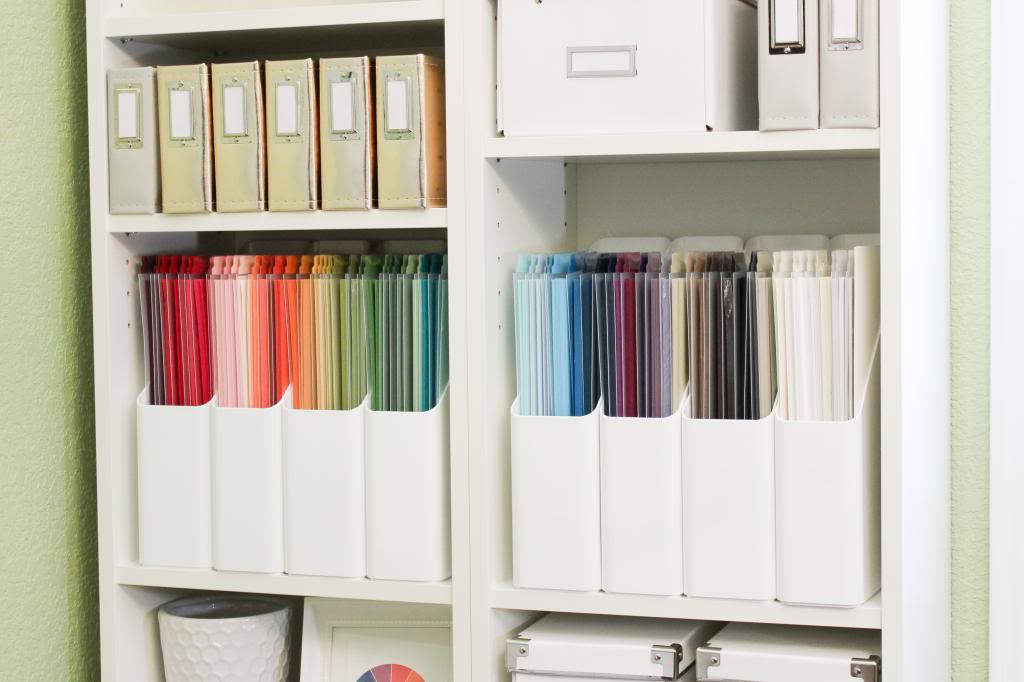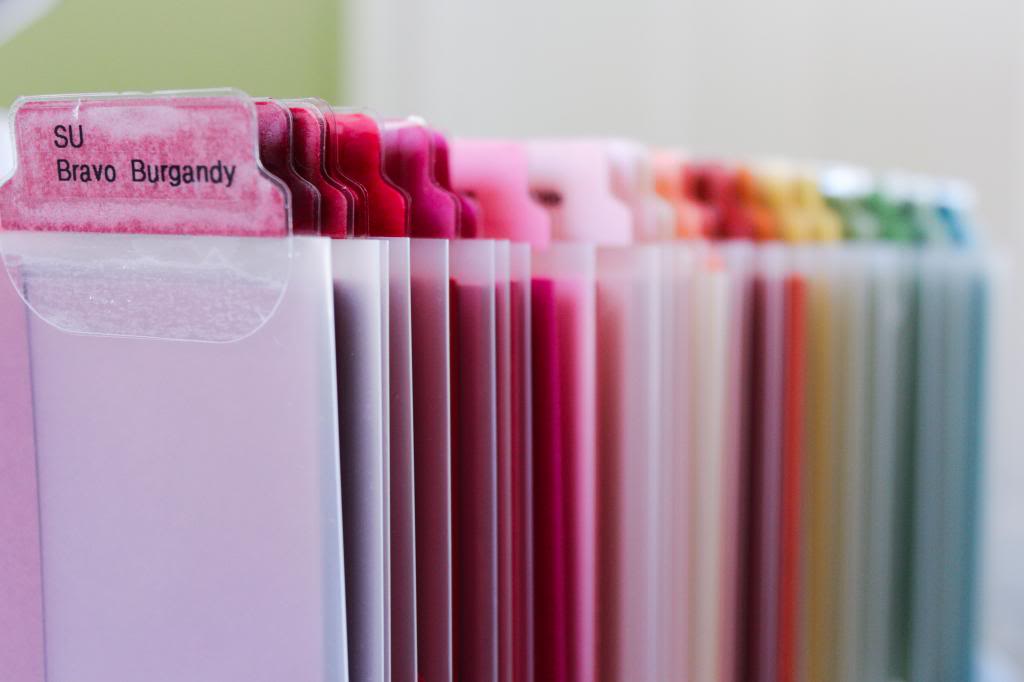 Supplies
*affiliate links used*