Happy Thanksgiving Card - Creating Faux Wood Veneer
Hi everyone. I know I've already jumped ahead with Christmas projects this year, but I didn't want to forget the importance of Thanksgiving. I've been focusing on being thankful this month (and documenting that in my 30 Days Of Thankful album). You may have seen some of my posts over on Instagram. Today, I wanted to create a card in honor of the Thanksgiving holiday. A card I'll likely send to family that I won't see this Thanksgiving.
I created the faux wood veneer greeting using some real wood paper from ARC Crafts. This wood paper is amazing. I layered up several white die cuts, and then placed the wood die cut on top. This gives the look of wood veneer, but is something you can create over and over again. If you don't like the white core, choose a card stock that more closely matches the color of the wood paper.

The vellum leaves on my card were inspired by this card by Lea Lawson. I decided to create some vellum leaves on my card. I used some dies from Lifestyle Crafts to cut my vellum leaves. To give the vellum some color, I used Copic markers. This is my favorite way to add color to vellum because it dries so quickly. I also added texture to my leaves by folding and crumpling them. To add a little bit of golden shimmer to the leaves, I rubbed them with my Golden Glitz ink pad (one of my favorites).
I'll also show you in the video below, how I created some gold staples for my Tiny Attacher. I showed another way in my previous video, but this way is my favorite. I feel like the staples are a truer gold...and the gold doesn't seem to wear off as easily.
I've included a video below, walking you through the entire creation of this card. I've also included links to all the products used in this project.
Thanks for stopping by today. If you enjoy my video, please subscribe to my channel over at YouTube so you won't miss any of my videos. I hope you were inspired and I hope you have a fabulous day!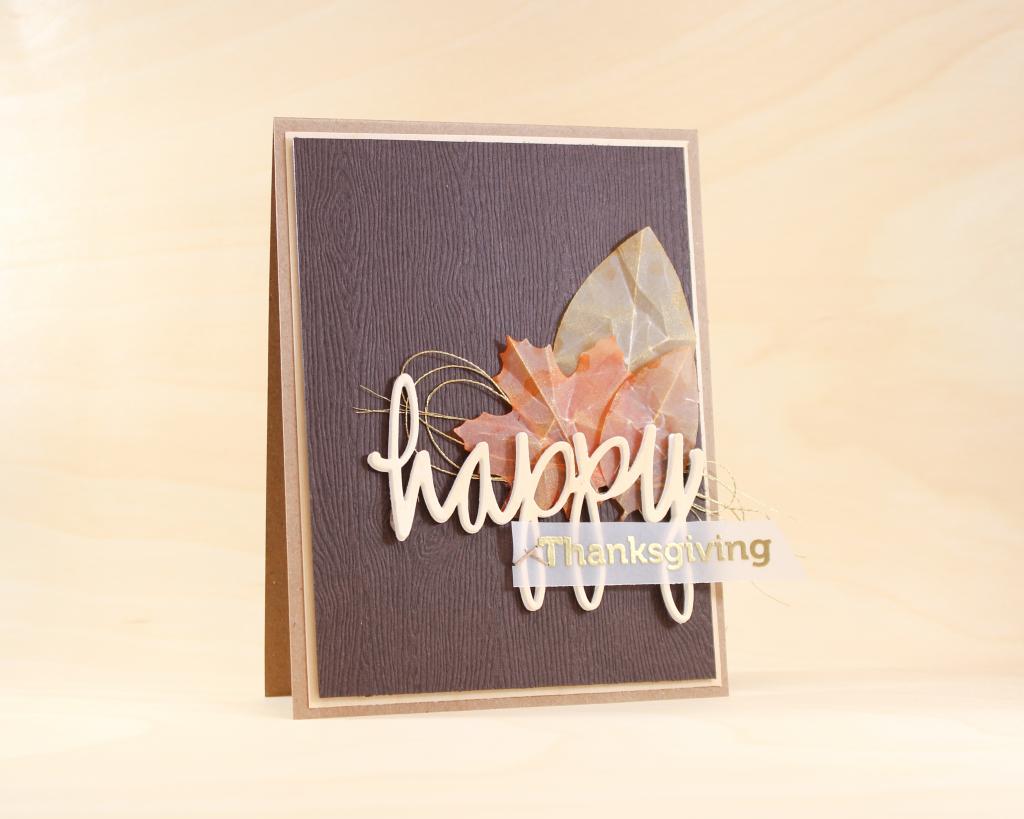 Supplies
*affiliate links used*