Hooray One Layer Cards
When I saw the hooray greeting in the Studio Calico Poet Society card kit, I fell in love. This stamp is perfect! And I thought it would be a lot of fun to create some one layer cards with this stamp as the focal point.
Creating one layer cards is fun...and challenging at times. Be sure to pay close attention to detail when stamping. There isn't much to hide mistakes!
I used masking on both cards to keep the hooray greeting front and center. It gives a really cool effect to have the other images kind of hiding behind the main image. When masking, make sure you work from front to back with your stamped images. For instance, I started by stamping the hooray. Then created a mask and stamped the images behind it. If I wanted to add another layer of images, I could mask the ring and diamond and stamp again.
Glitter is a great embellishment for one layer cards. I used prisma glitter and a zig glue pen to add some sparkle to the diamond on the ring. I first stamped the image using a very light gray ink. Then simply traced over the image. It gives the card much more pizzazz! And let's face it...I LOVE glitter!
For the second card, I used sequins and star gems to dress it up. Maybe not technically "one layer", but it's still a very flat design over all! And you could definitely recreate this card without the sequins.

I have included a how to video below, walking you through the entire creation of both cards. I have also included links to the products used in these projects below!

Thanks for stopping by today! I'd love to see some one layer cards that you've created! Have a fabulous day!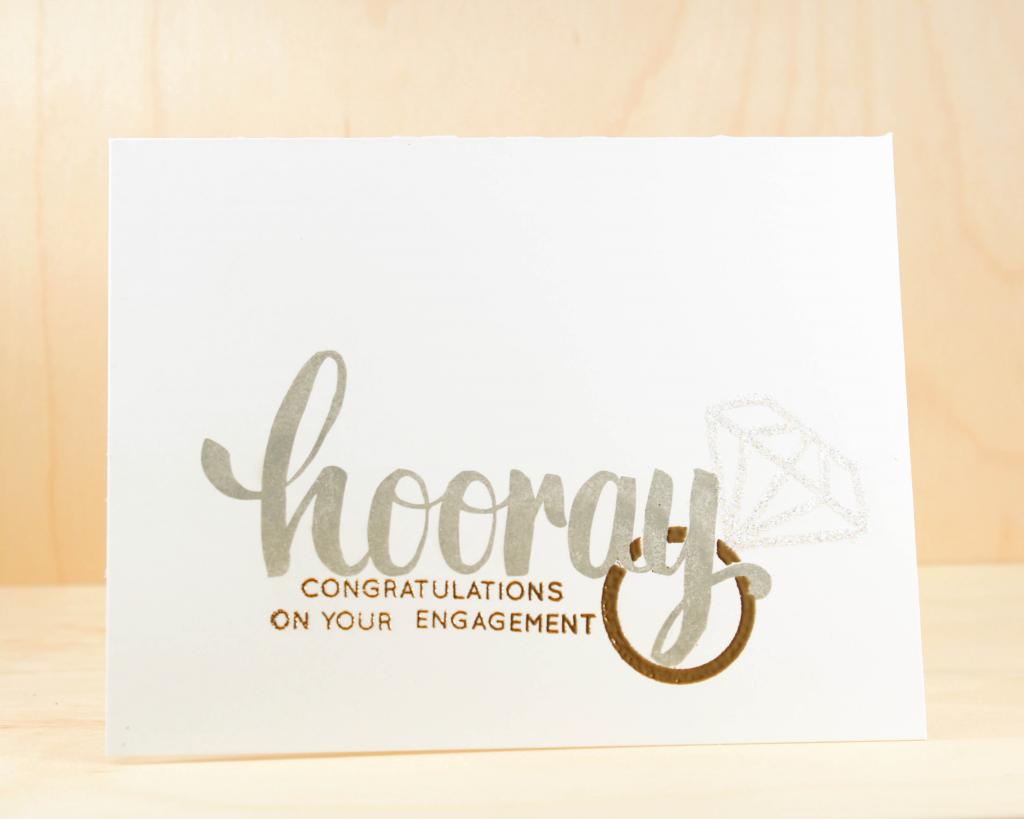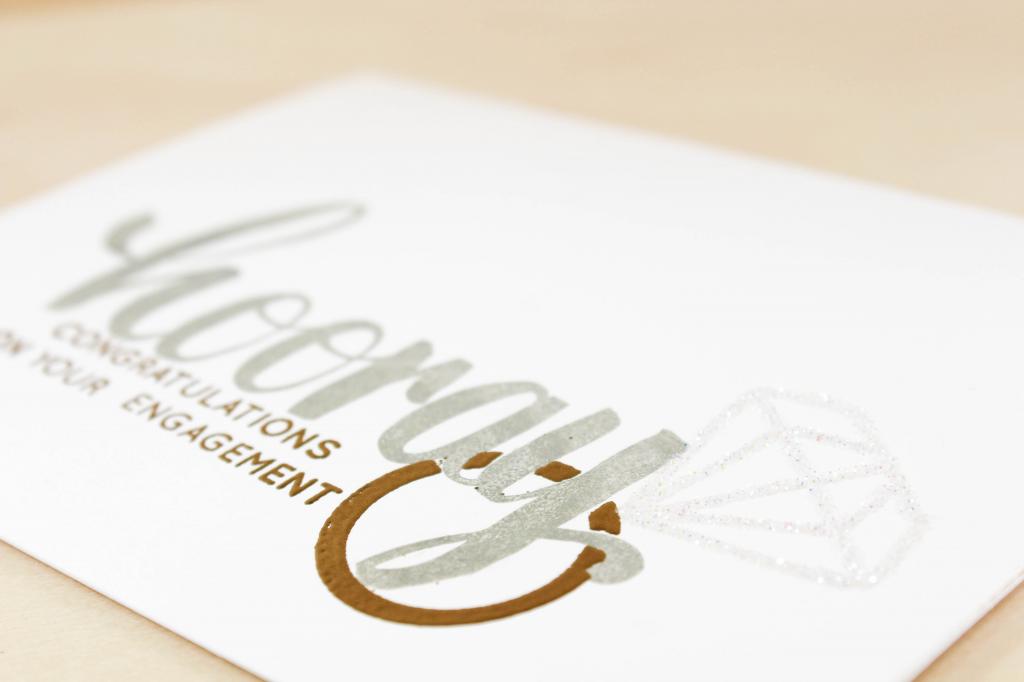 Supplies
*affiliate links used*