How To Die Cut, Emboss and Partial Die Cut With The Gemini Junior By Crafters Companion
Hi everyone! Thanks for stopping by today. I'm here to share a quick overview of the Gemini Junior die cutting machine by Crafters Companion.
I fell in love with this die cutting machine when I saw it in action at Creativation 2018 in Phoenix, Arizona. Truth be told, I already had one sitting in my craft room at home. I received it for Christmas and hadn't opened it yet. But once I put my hands on this machine and used it, I knew I had to get home and get this beauty out of its box.
This machine takes the crank work out of die cutting. It makes it a snap to cut with wafer thin dies. You can also emboss using embossing folders and dies using this machine. I'm going to walk you through how to do all of those things in today's video.
One thing to note, this machine is no compatible with steel rule dies....remember those ultra thick dies that we used to use once upon a time? It is compatible with all of your wafer thin dies! And it cuts intricate dies like a dream come true. Your fairy godmother called, she has a die cutting machine for you. ;)
Have a look at the video to see an overview of this machine and you'll see why I'm just a girl who fell in love with a die cutting machine. P.S. We live happily ever after. :)
You can watch this video in HD on my YouTube channel by clicking HERE. Don't forget to subscribe while you're there! And don't forget to share this video with a friend that you think would enjoy it!
Thanks for stopping by! I hope you enjoyed this look at the Gemini Junior. Until next time, I hope you have a fabulous day.
XOXO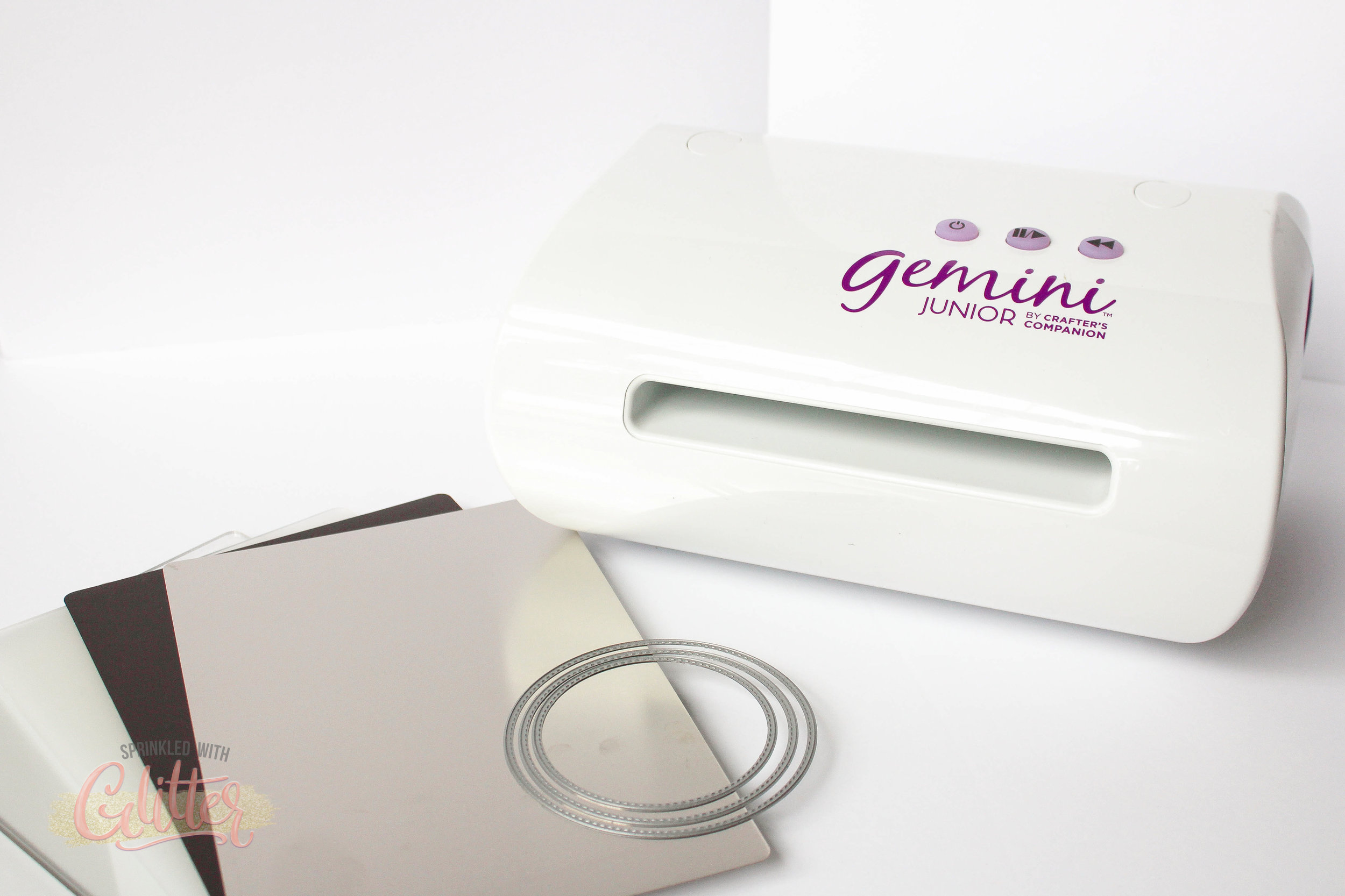 SUPPLIES
*affiliate links used*