Love You More Card -Stained Glass Technique
The moment I saw the Punchinella Vellum from Studio Calico, I fell in love. I mean really….fell in love. I mean who could ask for more? Gold foil…hexagons…vellum. I just love.
I thought it would be fun to create a card using this fabulous vellum as the focal point. I also thought it would be fabulous to add some fun colors to it, creating what I call a stained glass effect.
I used Copic markers on the back side of the vellum. There is no rhyme or reason to my madness. I just chose some colors I liked and started coloring in random hexagons. When you flip the vellum over to the front side, you have a beautiful stained glass effect.
You could try this technique by stamping an image on the front of a piece of vellum and coloring on the back side. Want to step it up a notch? Emboss the stamped image and then color on the back side.
I colored on the back side for two reasons. The first is that the vellum helps tone down the colors. They are just beautiful when you see them through the vellum haze. The second, and main reason, is that when coloring on the back, you don't have to be so precise where you color. It is more forgiving. The gold foil hid my not so perfect coloring lines.
You will also notice that I used the new Studio Calico Color Theory Inks. I think the Coral Bay may be my favorite color. But I have to admit, I have not had time to use all of them yet. For those who are curious, they mimic Hero Arts inks. They stamp a bit splotchy at first and dry back to a nice smooth finish. I'm sure these will make an appearance in future videos.
I have included a complete how to video below, as well as links to all the products used in this card below.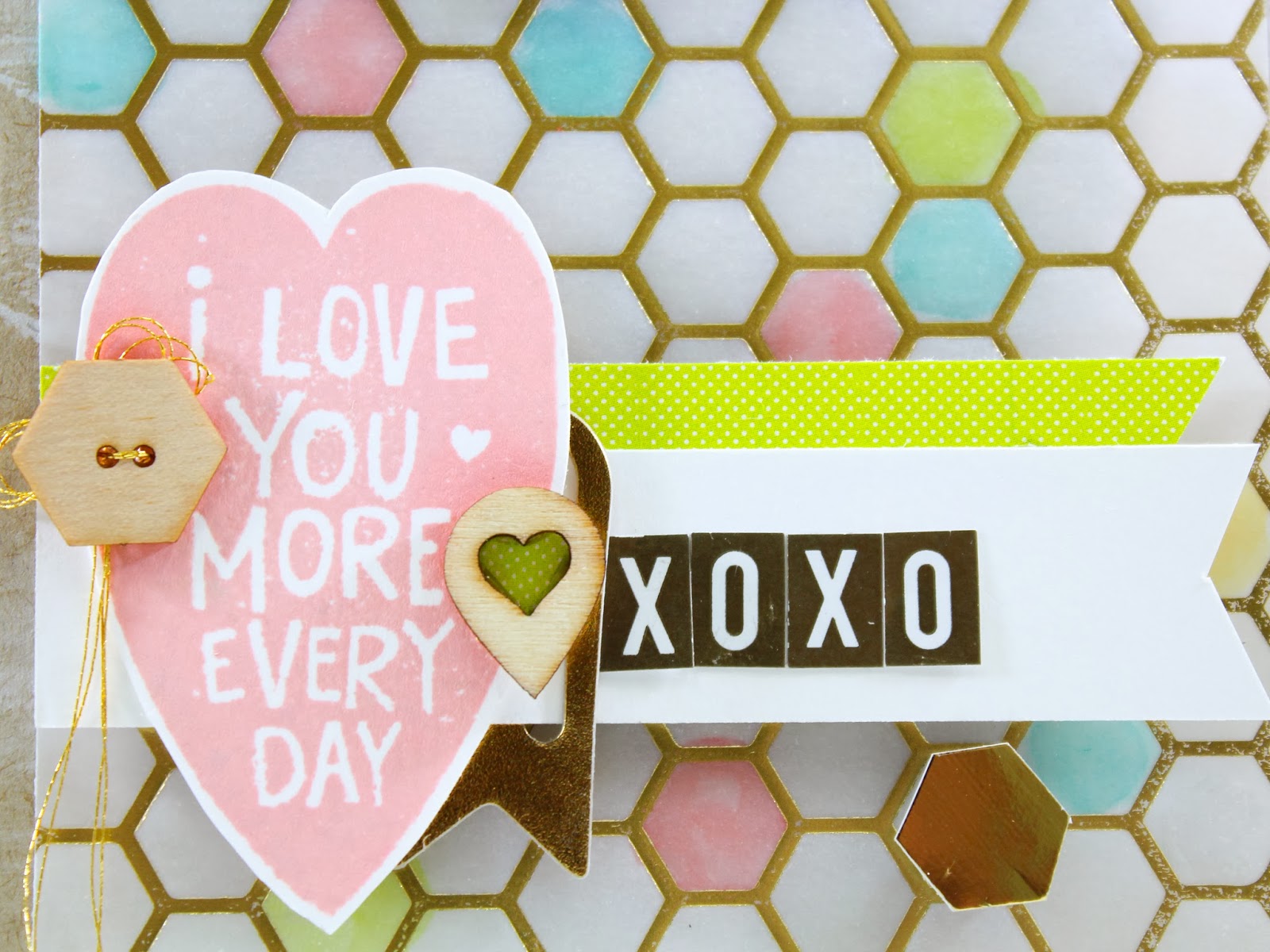 Supplies
*affiliate links used*