National Scrapbook Day - The Layout
Hi everyone! Happy National Scrapbook Day! I honestly had no plans on doing anything crafty today, but when the hubs left to a concert with the oldest and the middle one went to a friends for a night, I was left home with just my youngest and me. I didn't have to cook dinner and she loves to be in the craft room as much as I do! Convenient, no?

I was chatting it up over at the Studio Calico live chat and we were talking about all the fabulous challenges happening for National Scrapbook Day on the Studio Calico blog. I decided to challenge myself to make a scrapbook layout. And I did it!

I used this sketch as my jumping off point for my layout. I loved the layers of circles and rectangles and scattered embellishments. They also used a card that I created to create this card sketch.

I went to my stash of 6x6 papers and pulled out the first thing that jumped out at me…and it happened to be the Taffy Add On Kit from Studio Calico. Between the sketch and the fabulous colors and papers in the Taffy kit, this layout came together quick! I used Photoshop Elements to print my picture in a faux instax format.

The gold puffy hearts were the perfect accent for this layout. I wish I would've bought a thousand of them! I mean who can turn down gold embellishments?

Tips for choosing papers to layer:
Choose papers that have complimenting colors. If you work within one kit, you know they'll play well together.
Choose papers that have different scale. This layout has a few different scales. The dots are a small scale pattern. The stripes are medium scale. And the vellum, although not huge, works as a large scale pattern. The mix of scales allows these papers to work together, rather than compete.
Use a solid or very small pattern for your base. This will allow the patterns on top to shine.
If the colors in your photo don't play well with the papers you've chosen, you can always make your photo black and white. I used an app on my phone to quickly convert this photo to black and white.
There's still time to play along in the Studio Calico National Scrapbook Day challenges. Just head to the blog and check them out!

I've linked all the projects that I used in this project below.

Thanks for stopping by! I hope you have a fabulous day!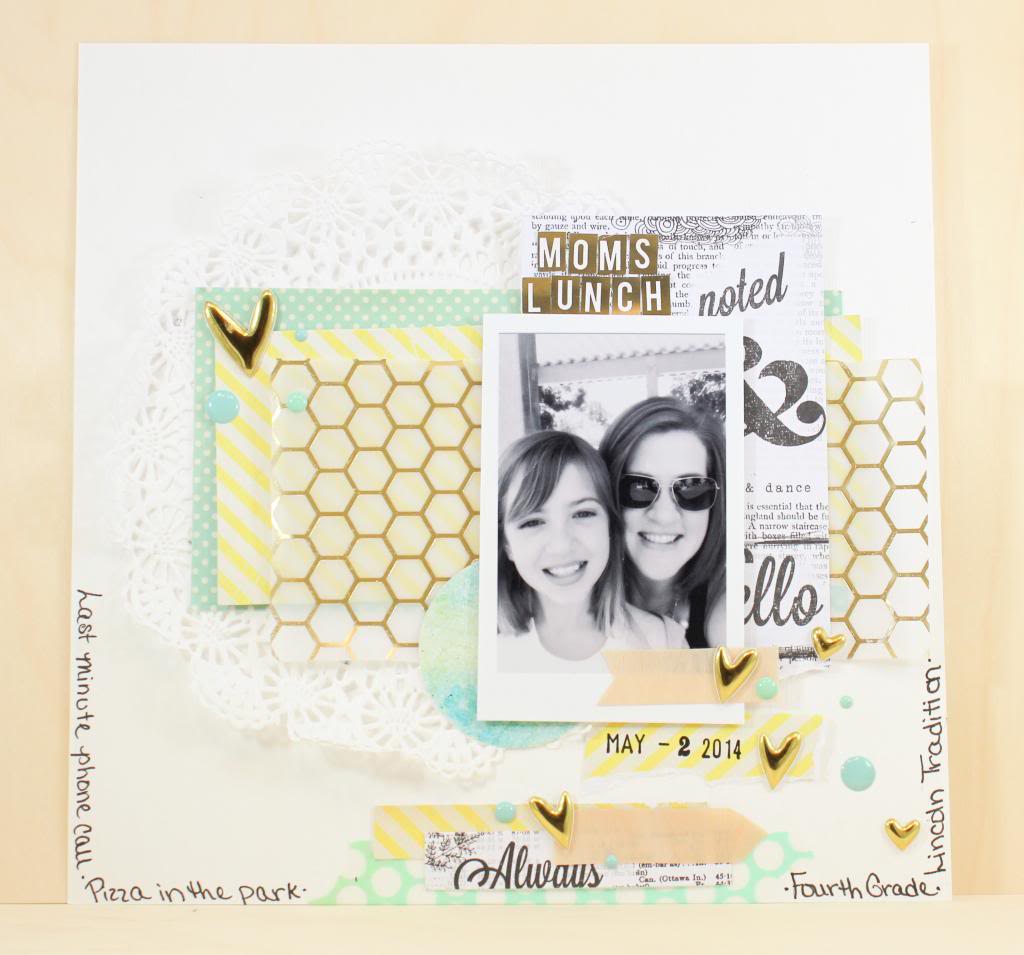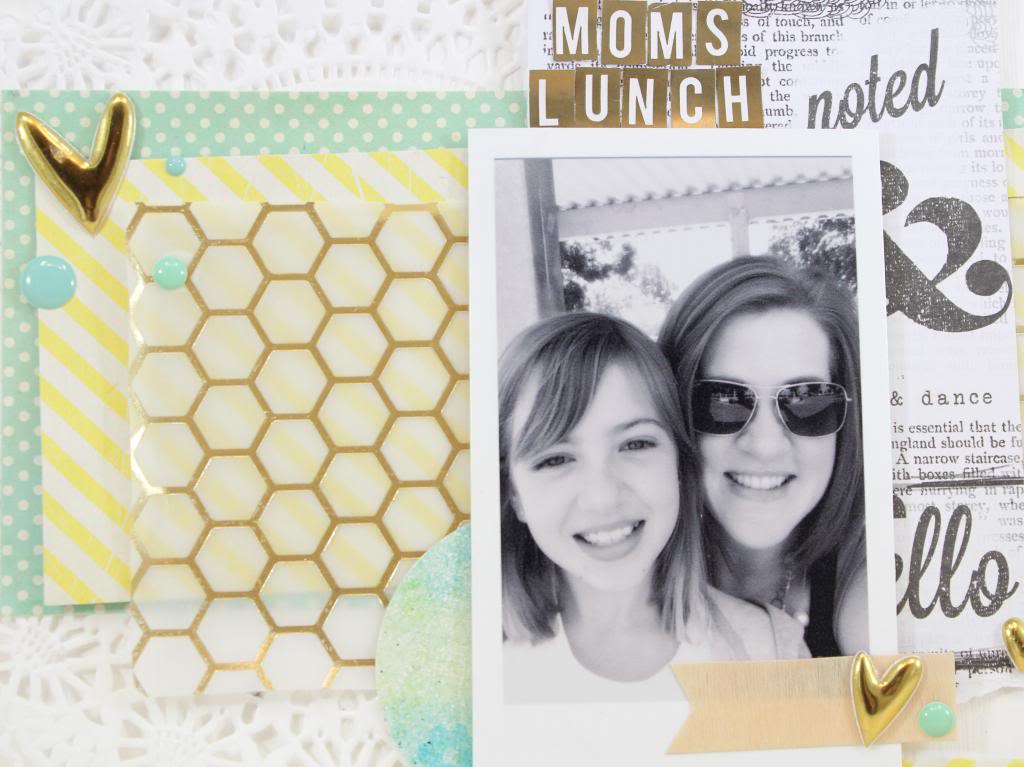 Supplies
*affiliate links used*