Patterned Paper Organization --- Craft Room Organization
Hi everyone! A few weeks back, I shared my new card stock organization. You can see that post and video here. Well, it seems that lots of people also had questions on how I store my patterned paper. I decided I would show you the system that's currently working very well for me.
I was kind of in a quandary about my patterned paper organization, because I get new supplies every month. Part of those supplies include patterned paper from Studio Calico that comes unbound. I needed to find a way to store these items with the rest of my patterned paper, without having them floating all around.

I also prefer to keep my patterned paper scraps with the original pads. This way, when I go to use them, I can quickly find a small piece or a large piece, depending on what I need for the project, without cutting in to the full sheets of patterned paper.

I found some bags at Michaels that seemed to solve this problem for me. I'll share all the details in the post below.
Because I know without a doubt, that I am going to get other questions on my room, I want to say that I have many more organization videos to come…including a video on my furniture. I will share that my craft desk (which is actually two pushed together) is the Caseros craft table from World Market (and it unfortunately has been discontinued).
If you can't wait for more, you can see this post over at this Studio Calico blog, where I shared a bunch of details of my craft room.

As always, I have linked the products used below. Simply click the photo to link directly to the product!

I hope you enjoy the video! Thanks for stopping by! I hope you have a fabulous day!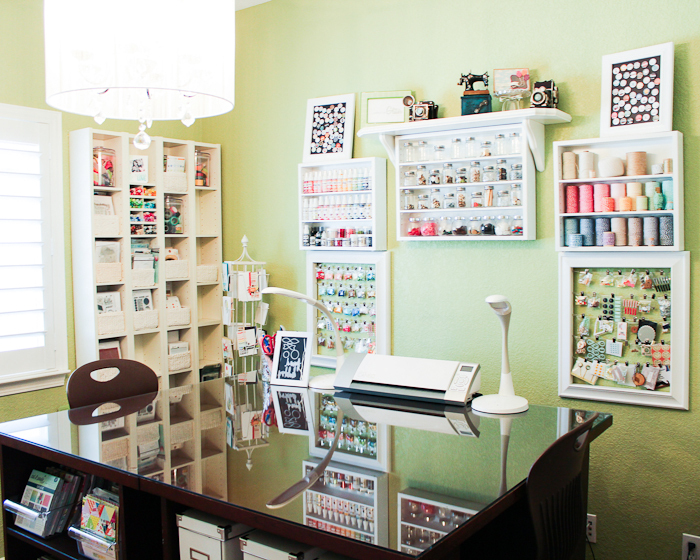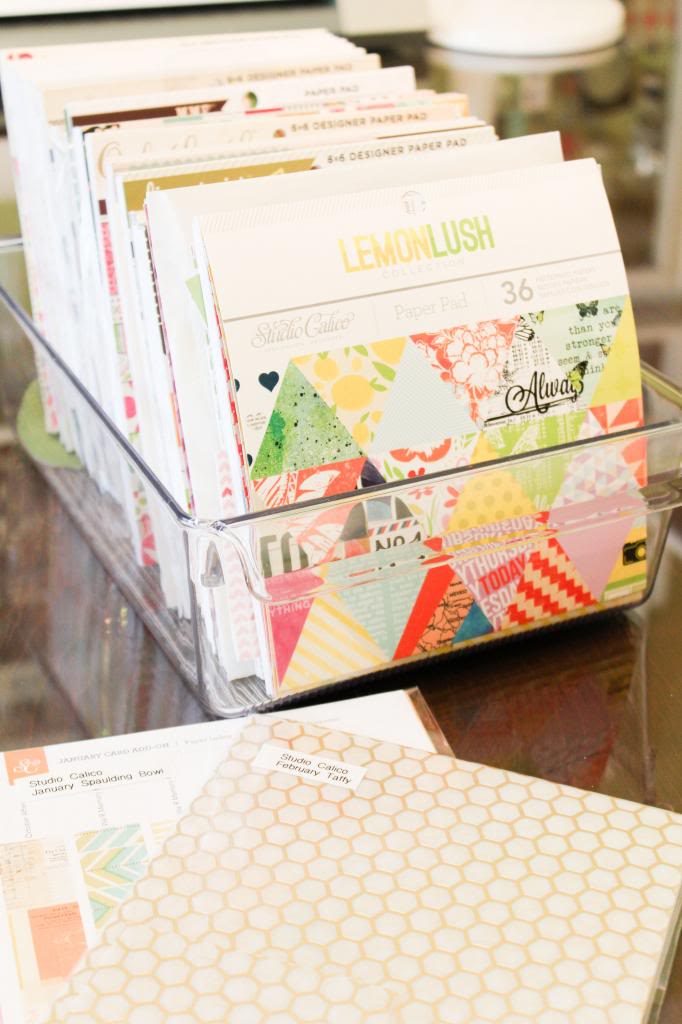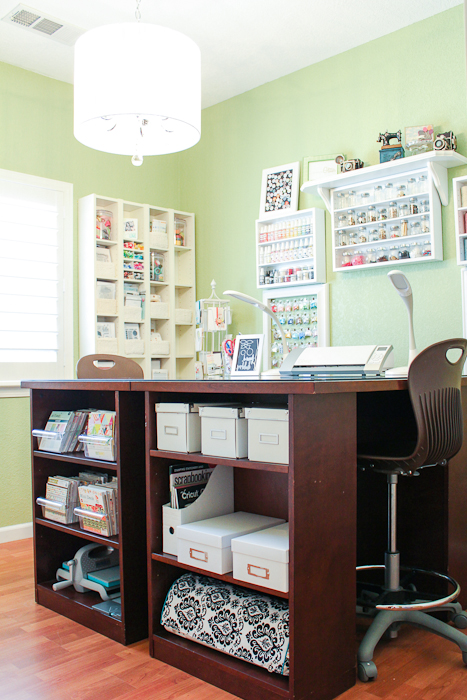 Supplies
*affiliate links used*