Sending You Love - Zig Clean Color Real Brush Coloring And A Pretty Pink Posh Exclusive
Hi everyone! Happy STAMPtember, again! Today is a very special day of STAMPtember, because it's Pretty Pink Posh Day! Woo hoo! And Paulina from Pretty Pink Posh has designed an exclusive stamp and die set just for this day! I've created a project for you featuring this exclusive stamp and die set.

The hot air balloon stamp is just adorable. When I saw it, I knew it would be perfect for coloring with my Zig Clean Color Real Brush Markers. This balloon is bright and colorful. But you could use water with your Zig Clean Color Real Brush Markers to give the balloon a more watercolored look. That's what I love about these markers. There are so many possibilities, from intense and bold, to soft and dreamy. I've linked all of the individual colors I've used on this card below.

To create the background for my card front, I used a border die from Pretty Pink Posh to do some embossing. The scalloped edge of the die reminded me of a cloud, so I embossed it twice on the card front to create a sky backdrop for my balloon. The stitched detail on the die coordinates with the stitching on the Stitched Rectangle Die I used to create the card front.

I added shimmer to my hot air balloon and sky backdrop with the Wink Of Stella Clear Glitter Brush Marker. Since the Zig Clean Color Markers are water based, be careful when applying the Wink Of Stella over the top. It can cause your color to move around....but you can use that to your advantage too. I took the opportunity to push color back towards the outer edges of the balloon, which adds a brighter highlight to the center of the balloon. I also used the Wink Of Stella to blend out some color around the embossed clouds. It's like a two for one, blending and shimmer in one easy step.

I added to balloon to the front of my card using an Action Wobble Spring. This is a fun way to add dimension and movement to a card. I love how the balloon springs to life when it's touched.

And of course, we couldn't celebrate Pretty Pink Posh day properly without adding some sequins to the card. I added some Sparkling Clear sequins to the dots on the hot air ballon. I also added a few of them sprinkled in the sky. I love the Sparkling Clear sequins. They give lots of sparkle without drawing attention away from the colorful balloon.

I've included a video tutorial below, walking you through the creation of this card. I've also linked all the products used in this project below.
 
What is STAMPtember?
STAMPtember® (stmp-tmbr) is defined by Simon Says Stamp in this way... an event intended to inspire, educate, and celebrate the greatness of rubber stamping. Simon Says Stamp was founded in 2002 with an interest in exclusively selling rubber stamps. However, it didn't take long until we became a One Stop Shop. Now STAMPtember is so much more than stamps! This year you'll also see a focus on many other exciting products like dies, inks, notecards and some special surprises. Our intention is to enhance your stamping experience! Rubber stamps still remain the heart of our business, and we are celebrating by releasing exclusive products with many of the industry's finest brands. Be sure to visit our Blog as the home base for the festivities! Trust me when I tell you that the excitement this year is over the TOP, and we are planning fun surprises to keep you on your toes all month long!

Several of the Pretty Pink Posh Design Team members are celebrating along with us today. They have created projects to celebrate STAMPtember's Pretty Pink Posh Day. Here are links to all the fabulous Pretty Pink Posh Design Team Members that have a project for today! Be sure to check them out for even more inspiration!

Pretty Pink Posh blogGayatri MuraliNichol MagouirkNina- Marie TrapaniJulia AltermannLisa EltonAmy KollingJoni Nina AndayaYuki Yoshioka Carissa Wiley (You Are Here)

Simon Says Stamp blog

Thanks for stopping by today! I hope you've enjoyed Pretty Pink Posh Day here at Sprinkled With Glitter. Keep your eyes peeled for even more STAMPtember goodness coming your way soon! Until next time, have a fabulous day!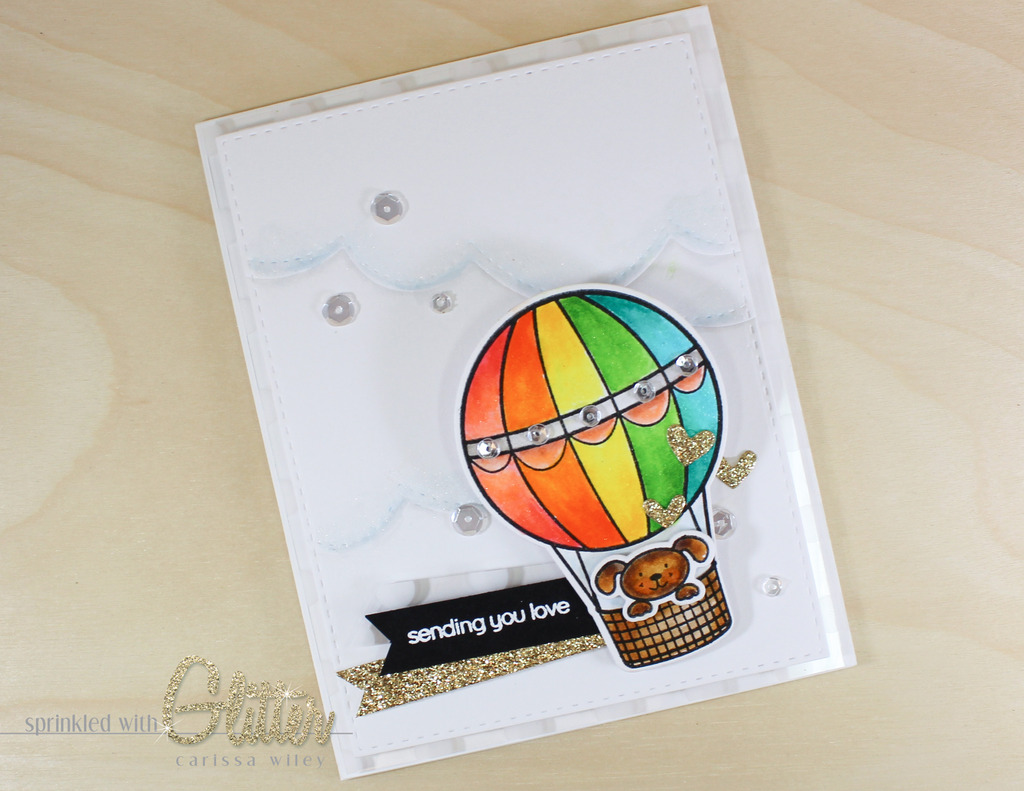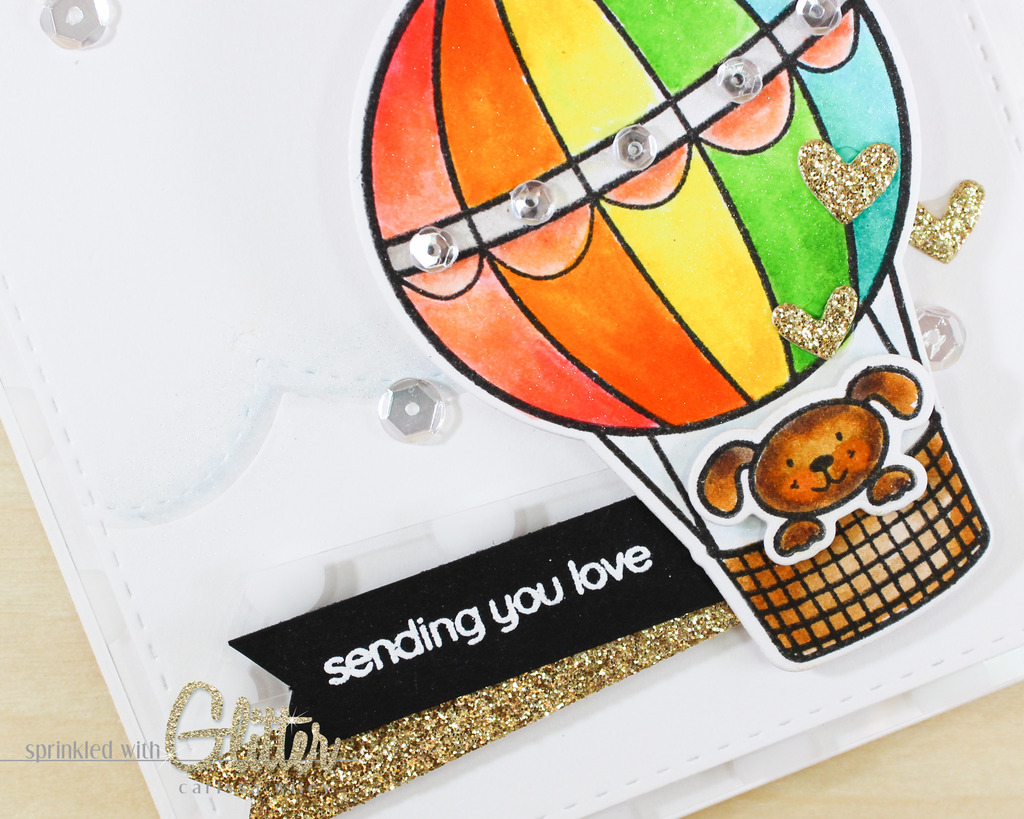 Supplies
*affiliate links used*