Tea Time Card - Altering Die Cuts
Flu season is officially here...and I'm sure I'll be needing some get well cards to send to friends and family. There are a few types of cards that I never have when I need them...get well cards is one of those types. For today's card, I wanted to create a card that would be perfect to give to a friend who is under the weather, but could also double as just a cute Hello too! This Tea Time stamp set from Studio Calico's October release is perfect for cute little get well cards. I can also imagine some adorable birthday cards for the little girl who loves a good tea party!
I also thought it would be a lot of fun to create my own tea bag. But instead of filling mine with tea, I filled it with sequins. Because who wouldn't love that?!? I used the Tags Die set from Studio Calico to create my tea bag. I also did a little bit of altering to make it the exact size I wanted. I'll show you exactly how I created that adorable, sequin filled tea bag in the video below.
I've linked all the products used in this project below. Just click the product to link directly to the product page.
Just a reminder, if you enjoy the video, please make sure you give it a thumbs up on YouTube...and don't forget to subscribe so you don't miss any of my card videos. You can also find links to all my social media sites, including Twitter, Instagram and YouTube at the upper right hand corner of my blog. I'd love for you to join me!

Also, see this post HERE for an exciting Christmas class that I'll be contributing to...with greats like Jennifer McGuire, Julie Ebersole, Amber Kemp-Gerstel and Lisa Spangler.

Thanks for stopping by today! I am so glad you came! I hope you found some inspiration and that you'll come back soon! Have a fabulous day!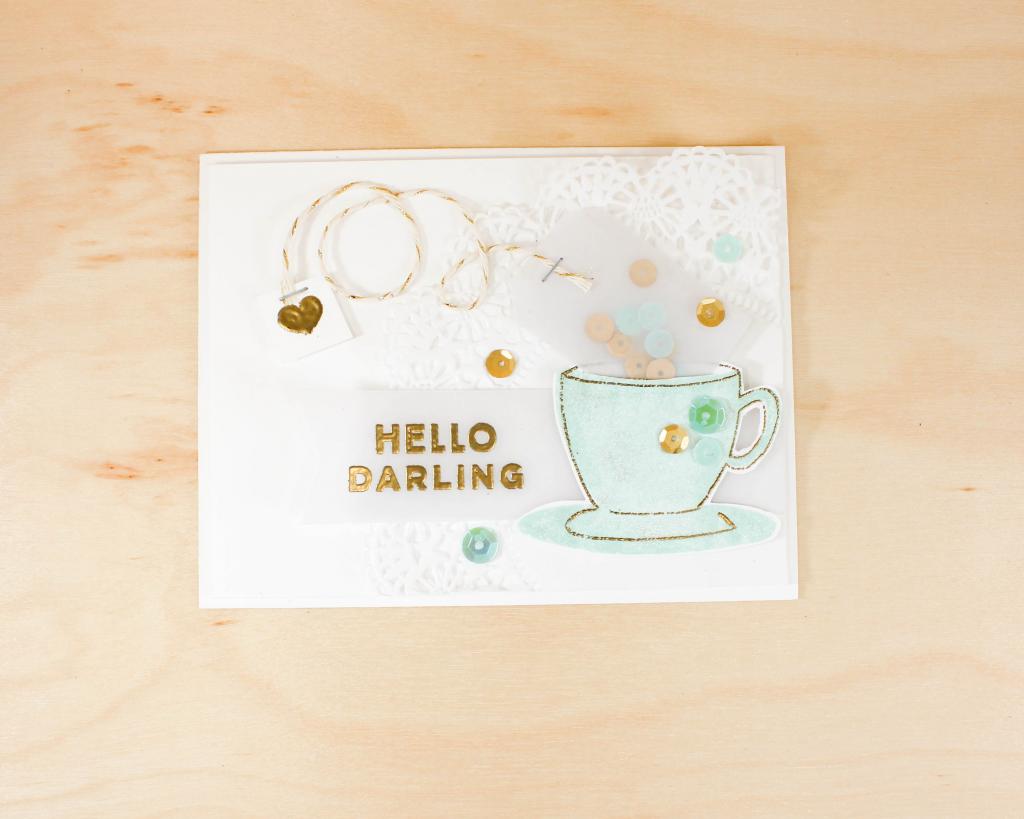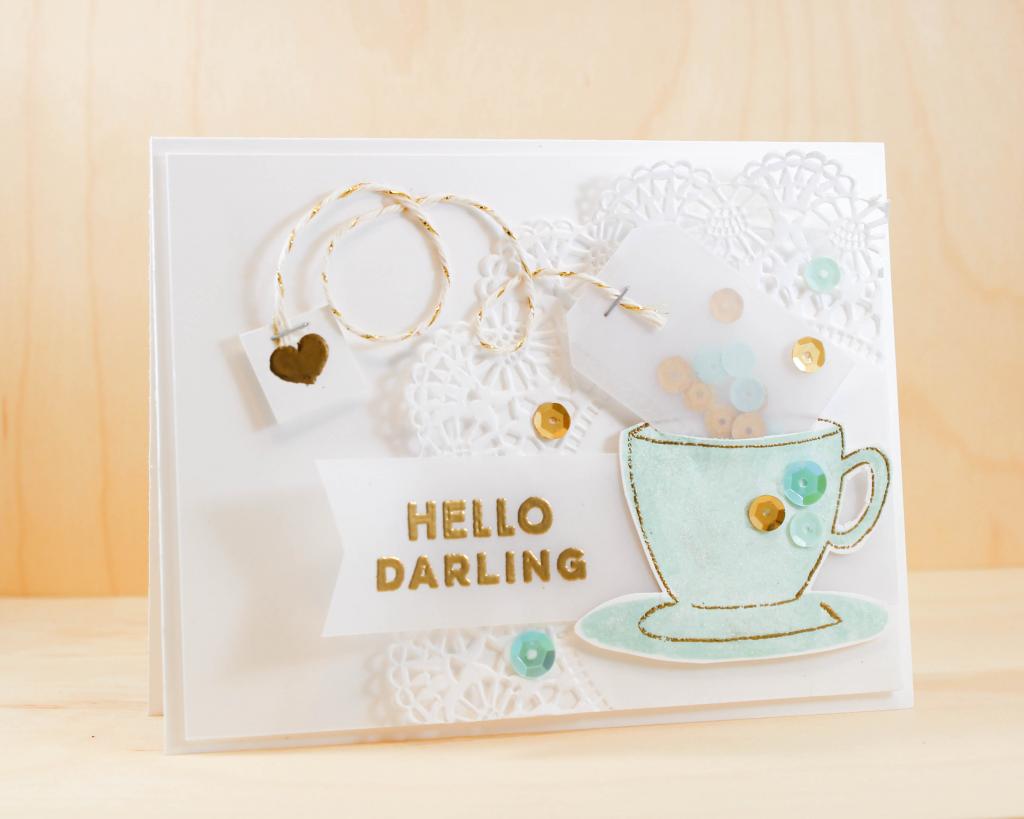 Supplies
*affiliate links used*