Tips For Stamping & Die Cutting Multiples
Today I'm going to show you some tips and tricks for stamping and die cutting multiple images at one time. This is a time saver. And once you have the images stamped, colored and die cut, you'll have tons of images on hand for quick and easy cards.
I'll walk you through my process of stamping and die cutting multiples in today's video so be sure to check that out. I'll have some tips and tricks for die cutting multiple images at once….white is a time saver for sure!
Once I've shown you how I die cut multiple images, I'll walk you through a quick and simple card project. featuring the adorable Backyard Friends stamp set from EllenHutson.com.
If you want to watch today's video in HD on my YouTube channel, click HERE to head directly over there. Don't forget to like this video, subscribe and turn on the notifications while you're there so you don't miss any of my paper crafting and card making video tutorials. ❤︎
Thanks for stopping by today. I hope you enjoyed these tips, tricks and today's project. Until next time, I hope you have a fabulous day!
XOXO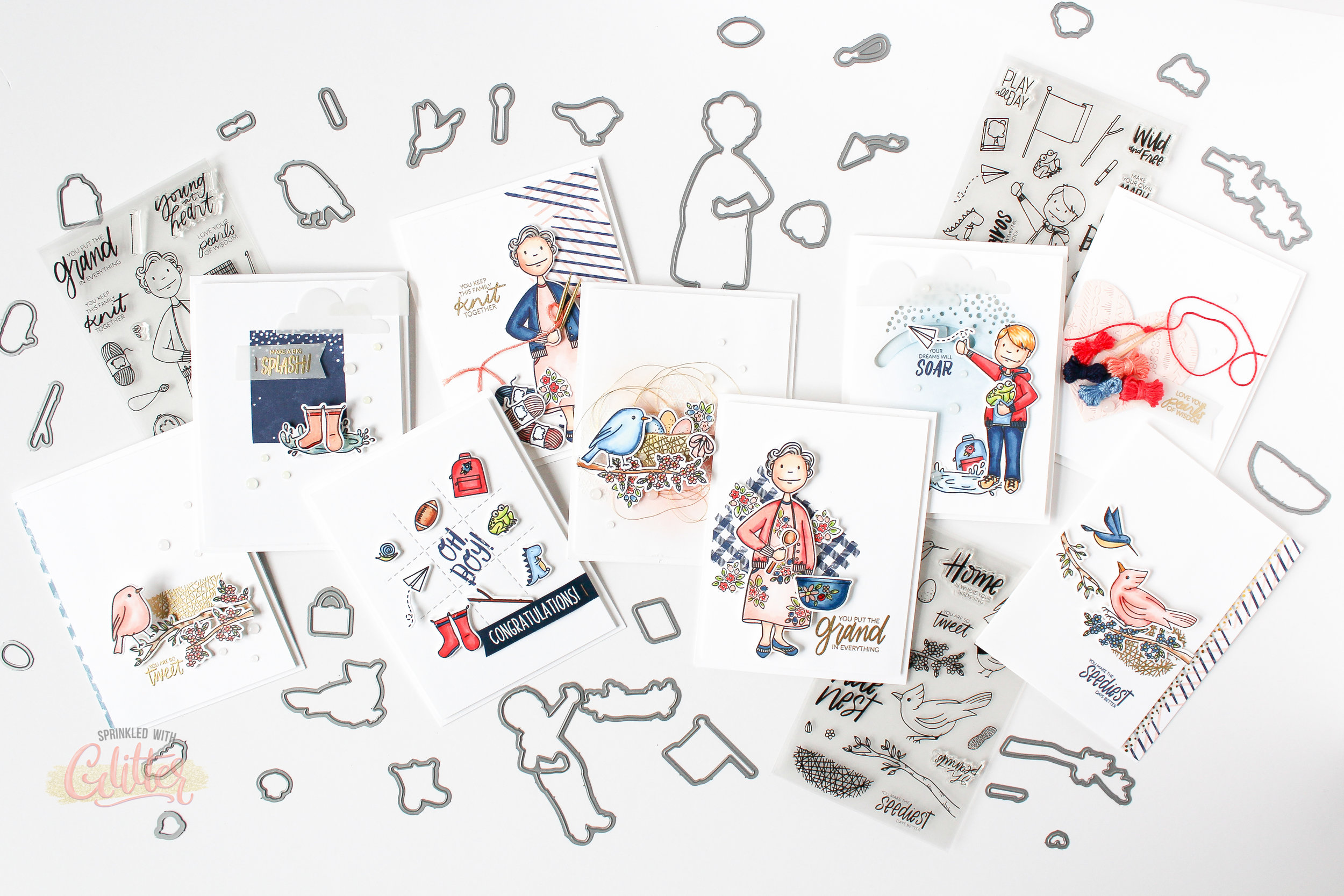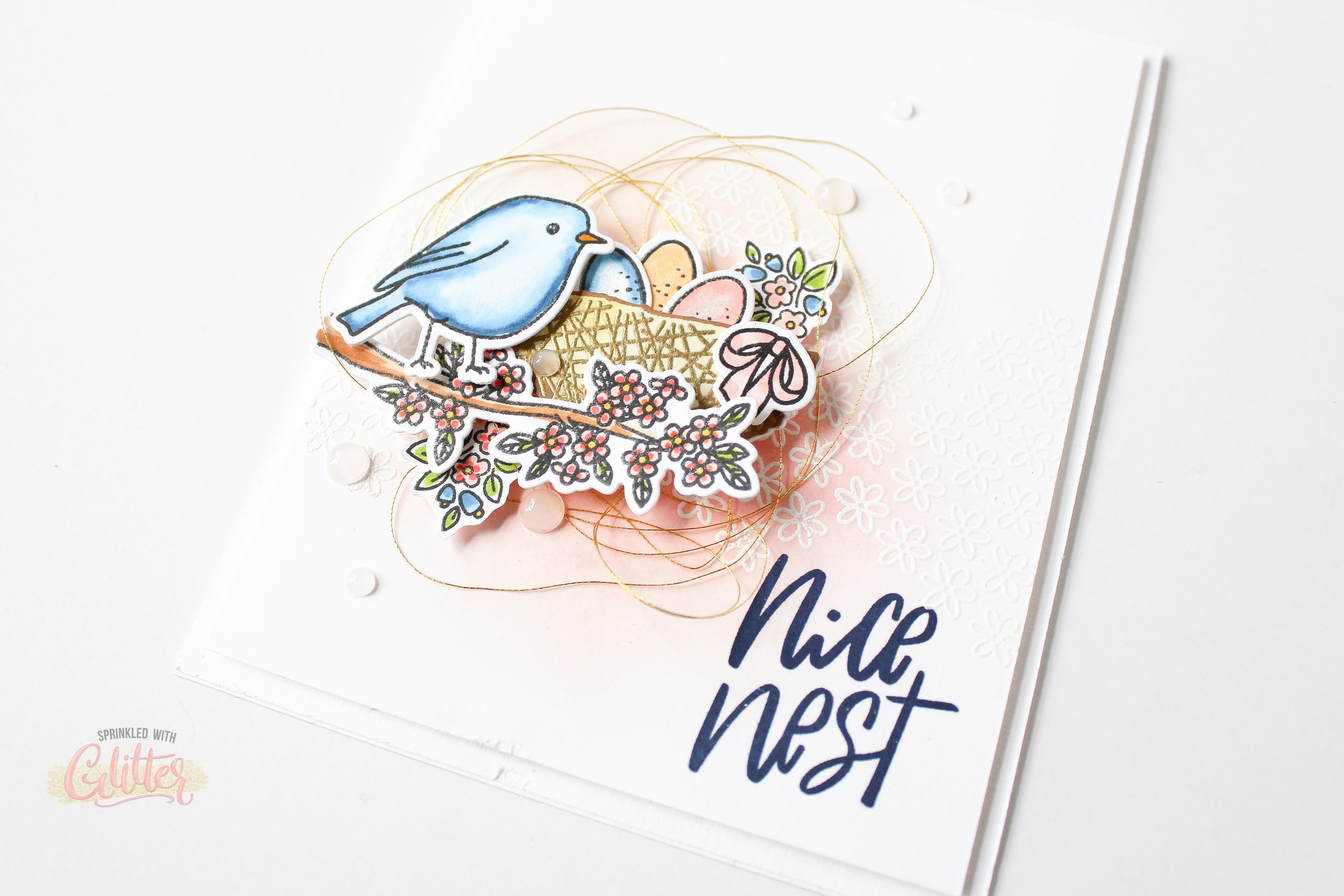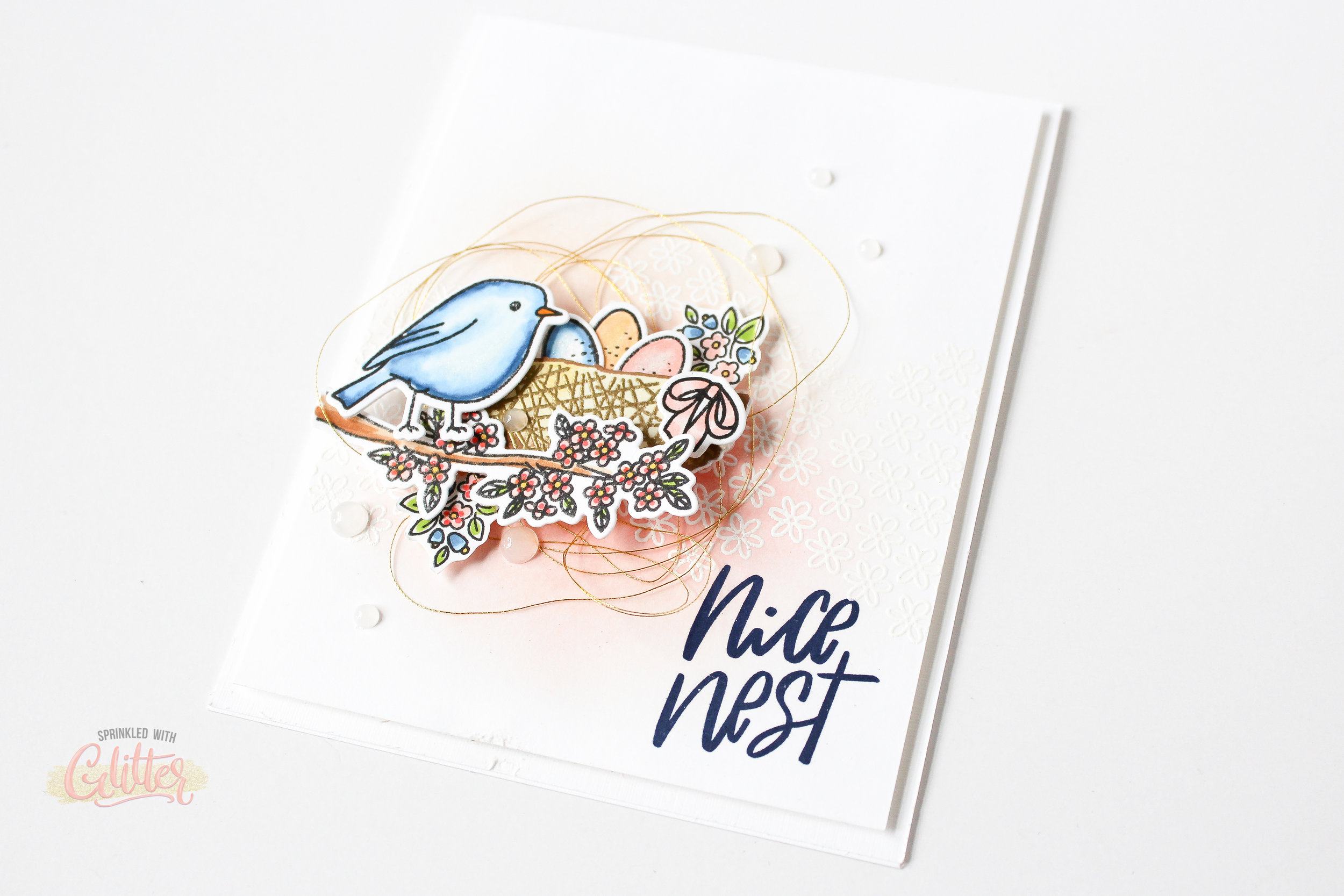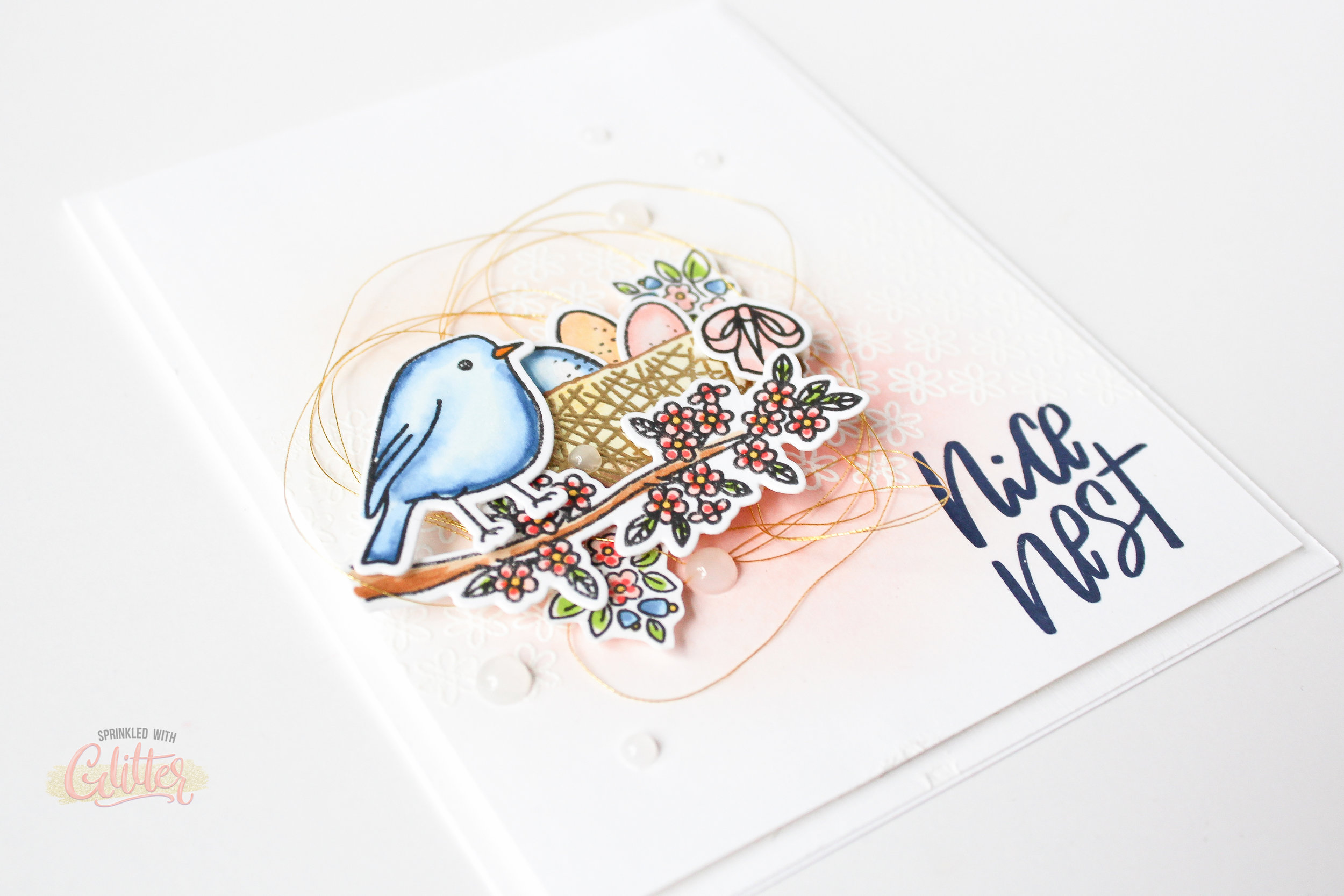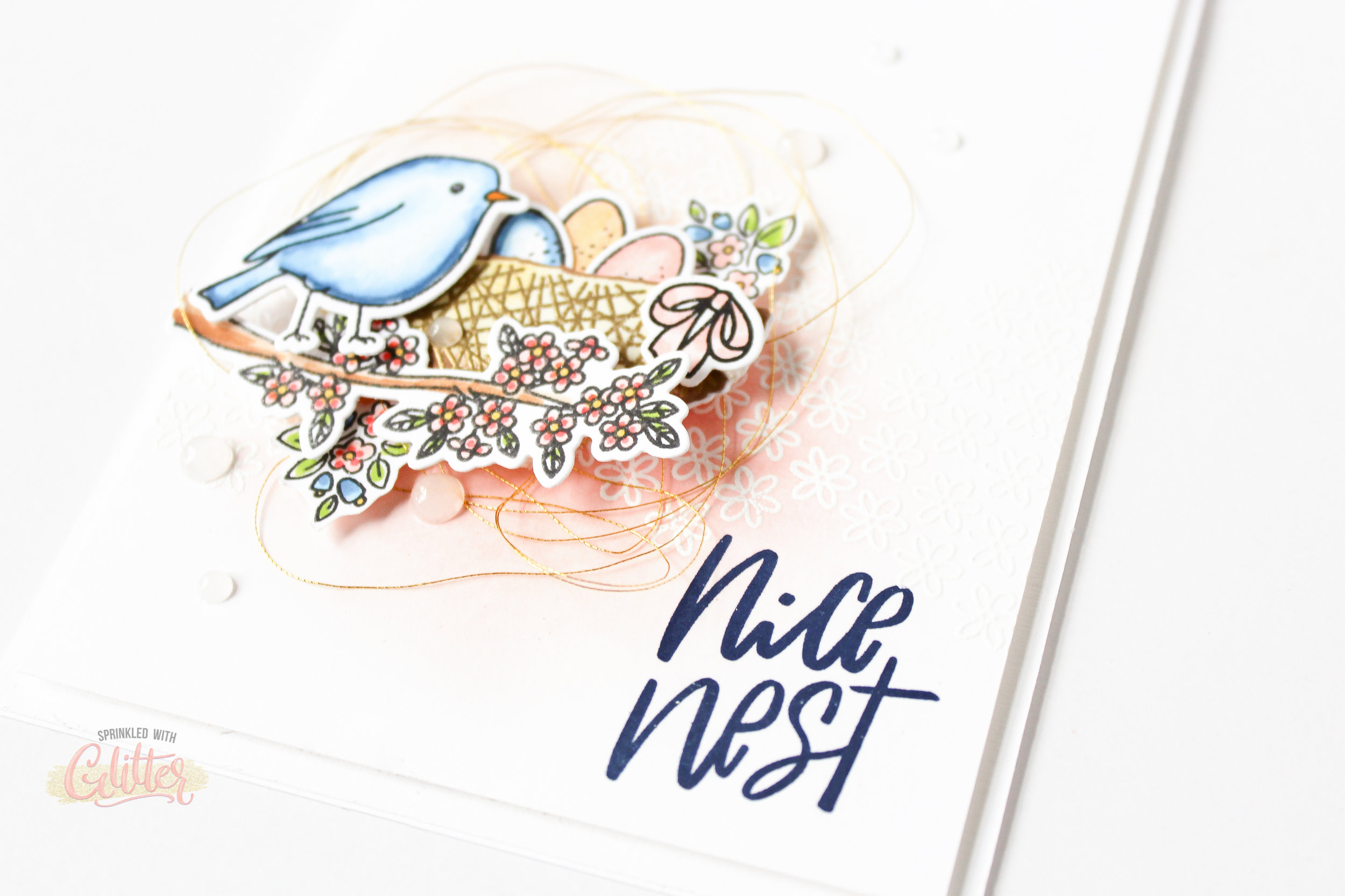 SUPPLIES
*affiliate links used*
| | | |
| --- | --- | --- |
| Essentials by Ellen March 2019... | Leading Ladies - Grand Lady by Brandi... | Leading Ladies - Grand Lady by Brandi... |
| Leading Ladies - Grand Lady by Brandi... | Backyard Bird Friends by Brandi... | Backyard Bird Friends by Brandi... |
| Backyard Bird Friends by Brandi... | Leading Ladies - Little Gentleman by... | Leading Ladies - Little Gentleman by... |
| Leading Ladies - Little Gentleman by... | Essentials by Ellen Clear Stamps,... | Life Changing Blender Brush Set,... |
| Life Changing Blender Brush - 4 Piece... | Life Changing Blender Brush - 2 Pack,... | Jet Black Amalgam Ink Pad, Gina K... |
| Catherine Pooler Ink Pad, Shea Butter | Ranger Distress Oxide Ink Pad,... | Catherine Pooler Ink Pad, Stone Blue |
| Ranger Distress Oxide Ink Pad,... | Catherine Pooler Ink Pad, Juniper Mist | Tonic Nuvo Aqua Shimmer Pen 2 pk |
| Adhesive Dot Runner Refills - 2pk,... | Adhesive Dot Runner, Gina K Designs -... | Neenah Cardstock, Neenah Classic... |
| Neenah Cardstock, Neenah Heavyweight,... | Neenah Cardstock, Neenah Classic... | VersaMark Ink Pad |
| Hero Arts Embossing Powder, White | Brutus Monroe Metallic Embossing... | Inkadinkado Embossing Magic Bag |
| Hero Arts Embossing Gun (Wagner) | We R Memory Keepers Mini Score Board | Teflon Bone Folder |
| Fiskars Deluxe 12 Inch Paper Trimmer... | Fiskars Reinforced Trimmer Blades | EK Craft Tweezers |
| EK Tools, Precision 5 Inch Scissors... | My Sweet Petunia Mini MISTI Laser... | My Sweet Petunia Bar Magnet |
| Lawn Fawn Clear Acrylic Block, 3.5... | Lawn Fawn Clear Acrylic Block, 2.5... | Lawn Fawn Clear Acrylic Block, 1.75... |
| Crafter's Companion Gemini Junior | Crafter's Companion Gemini Junior... | Crafter's Companion Gemini Junior... |
| Ranger Accents, Mini Glossy Accents | Coats Metallic Thread, Bright Gold | Scotch Foam Mounting Tape - Ellen... |
| Snowball Droplets, Essentials by... | Darice Ultrafine Tip Applicator... | COPIC Sketch Marker E50, Egg Shell |
| COPIC Sketch Marker E11, Barley Beige | COPIC Sketch Marker W5, Warm Gray No. 5 | COPIC Sketch Marker W2, Warm Gray No. 2 |
| COPIC Sketch Marker R0000, Pink Beryl | COPIC Sketch Marker R00, Pinkish... | COPIC Sketch Marker R11, Pale Cherry... |
| COPIC Sketch Marker R14, Light Rouge | COPIC Sketch Marker R24, Prawn | COPIC Sketch Marker Y21, Buttercup... |
| COPIC Sketch Marker Y23, Yellowish Beige | COPIC Sketch Marker Y13, Lemon Yellow | COPIC Sketch Marker Y15, Cadmium Yellow |
| COPIC Sketch Marker B0000, Pale... | COPIC Sketch Marker B32, Pale Blue | COPIC Sketch Marker B34, Manganese Blue |
| COPIC Sketch Marker B37, Antwerp Blue | COPIC Sketch Marker B39, Prussian Blue | COPIC Sketch Marker YG21, Anise |
| COPIC Sketch Marker YG25, Celadon Green | COPIC Sketch Marker YR24, Pale Sepia | COPIC Sketch Marker E30, Bisque |
| COPIC Sketch Marker E31, Brick Beige | COPIC Sketch Marker E37, Sepia | COPIC Sketch Marker E39, Leather |