Trick Or Treat Pencil Treat-Witch's Brew Lifestyle Crafts & A Giveaway
Hi everyone! I hope you are having a fabulous week. My life has been so incredibly busy...I didn't even get around to making a video last week. But when I saw this FABULOUS kit by Lifestyle Crafts, I just knew I had to create something to share with you all.

So let me give you a run-down on the benefits of digital kits.

*Low cost! The Witch's Brew kit is just $4.99---and you can get 20% off your entire purchase by entering the coupon code GLITTER at checkout.

*Never run out of the paper you're using! You know you've done it at midnight! As long as your printer has ink, you'll have the right paper for your projects.

*You choose the paper you print it on. Okay, I know some of you are thinking, "why is this a big deal?" Well, if you're like me, you like a nice, heavy weight and smooth texture for the paper you use. But others like a light weight paper (or the project calls for a lighter weight paper). So....you choose what paper suits your likes and needs best and you're never disappointed with the quality. You can even try vellum! I bet that would give this Halloween paper a very cool and spooky look!

*Use it for digital projects or traditional paper crafting projects!

*Perfectly coordinated papers, colors, elements and patterns. Makes creating a project a breeze!

*HAVE IT NOW! If you're anything like me, you see something and you want it NOW! Just click, buy and download and start creating NOW! Or, if you have a case of last-miniute-itis, you can download it the day before Halloween and start your projects then!

*TRY IT FOR FREE! Not sure if digital items are something you will enjoy using? Download this Treat Box for FREE and try it out!

For my project today, I used the Place Setting Kit Dies to create an adorable treat for Halloween that won't rot your kids' teeth. It's perfect for kids, teachers, classroom gifts...and is a nice change of pace from the traditional junk food (yummy!!!). This project came together so quickly! The papers speak for themselves, so very little embellishment is needed.

And just for kicks, why don't we do a giveaway?!? For your chance to win the Witch's Brew Digital Kit from Lifestyle Crafts, leave a comment on this blog post and tell me what you'd make out of this paper. Don't forget to leave a way for me to get in touch with you if you win. I will choose a winner on Wednesday, October 12, 2011 using Random.org.

I have a video above walking you through the creation of this project! Enjoy and have a fabulous day!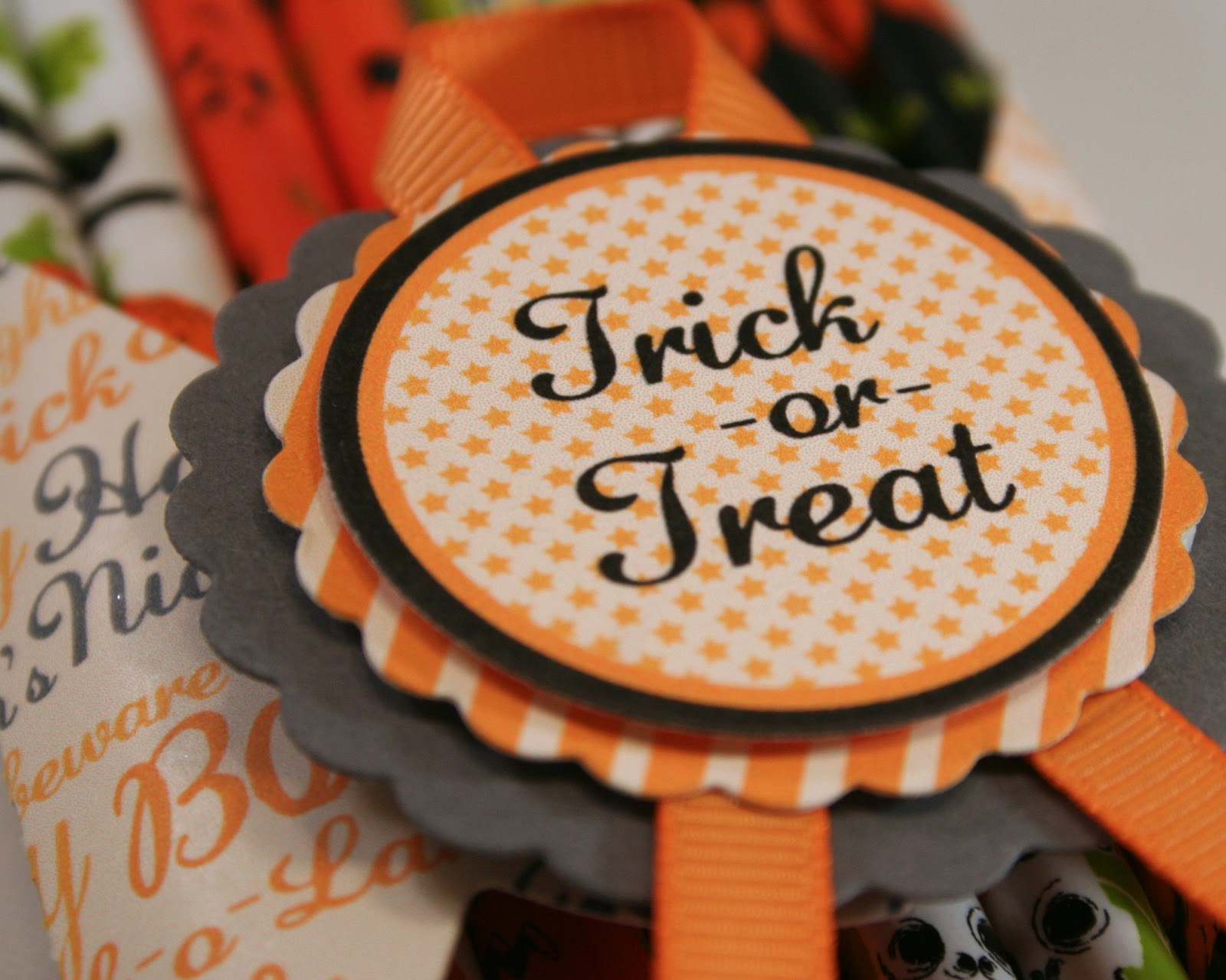 Printing Digital Papers
Using Photoshop Elements 9
1. Open the Photoshop Elements Program.
2. From the File menu, choose Open.
3. Find your digital paper and click open. Note: when I opened the paper in PSE9, it asked me if I wanted to convert the mode. I chose Convert Mode.
4. From the File menu, choose Print.
5. Choose your printer. Under Paper Size, choose Letter.FullBleed. Under Select Print Size, choose Actual Size.
6. Make sure you have your paper loaded and click Print.
SUPPLIES
*affiliate links used*