Polka Dot Thank You Studio Calico's CHA Virtual Crop Challenge
Today, as a part of the Studio Calico CHA Virtual Crop, I have a color challenge for you! You can head over to Studio Calico's site and check out other projects from this challenge.
As I was out running errands the other day, I found this adorable skirt. I would've bought it right then and there if it were in a size to fit my daughter (who probably would've snubbed her nose and refused to wear it anyway).
So I decided to use this adorable polka dot skirt to inspire my card and my color challenge for you! Your challenge is to create a project (card, layout or otherwise) using this color scheme-navy, pool, lime, pink and GOLD! That's right, GOLD! This girl loves gold! And guess what….it works fabulously with these colors. Doesn't this color scheme just make you dream of spring?
I used some vellum and the backs of some circle shaped Studio Calico stamps to create a polka dot pattern on the back of the vellum. I chose to use the back of the vellum so that the colors would have the gauzy appearance that the skirt has. It just gives it a softer look.
To bring in the gold, I heat embossed my greeting and some fabulous hearts on the front of the vellum. This gives the card just a bit of shine (I love shiny things).
I have included a how to video below, walking you through the entire creation of this card. I've also included links to the products used in this video below.
A few tips for heat embossing on vellum-
1. Prepare your surface with a powder tool or powder bag to keep excess embossing powder from sticking to your project where you don't want it.
2. Preheat your heat gun by turning it on and letting it blow for a few seconds before zapping your paper.
3. Keep your heat tool moving to get the least amount of warping possible.
4. Heat JUST until melted.
I'd love to see what you create with this color palate! Head on over the Studio Calico and share your project there!
Thanks for stopping by! I hope you have a fabulous day!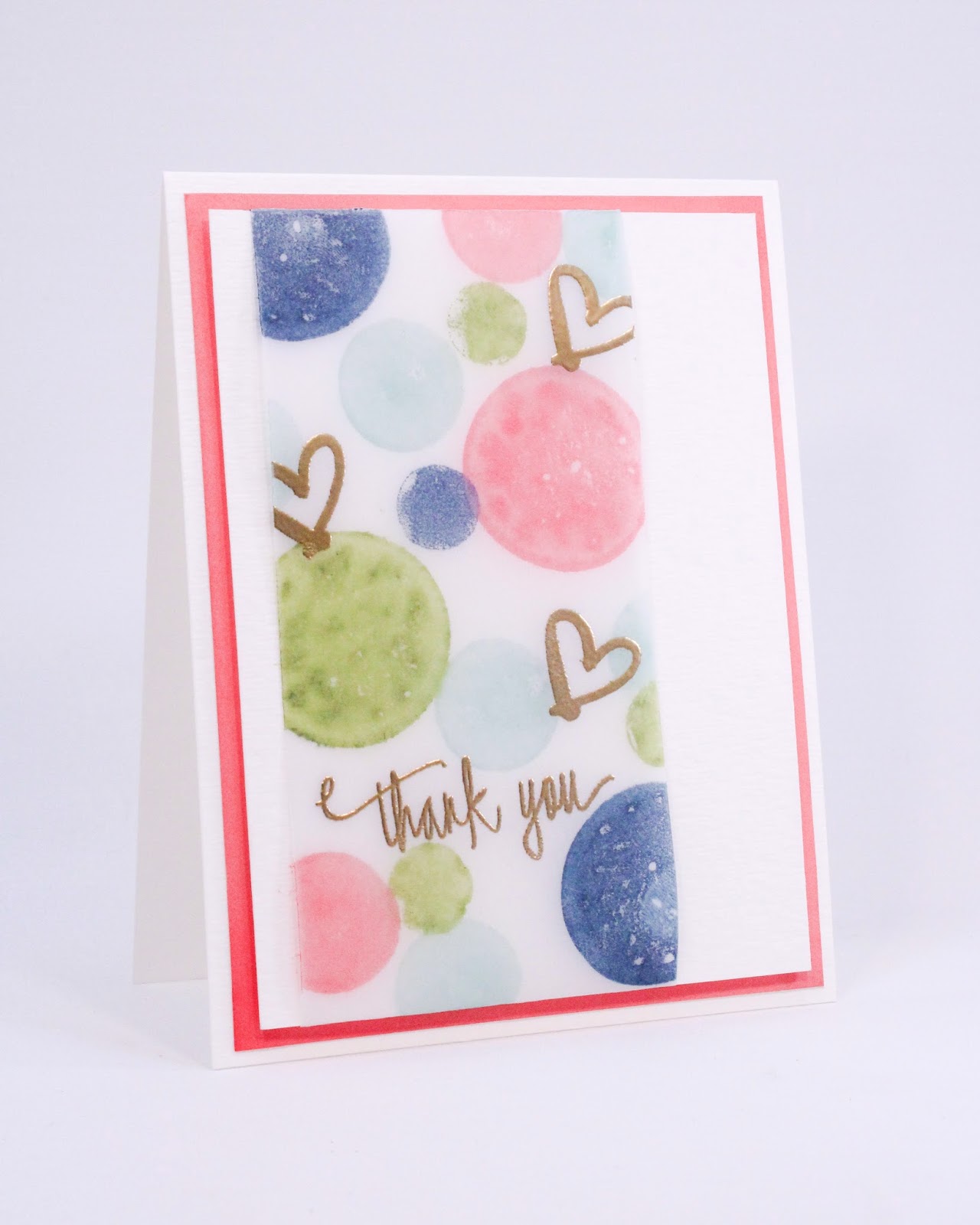 Supplies
*affiliate links used*