Studio Calico's Life Scripted Class With Kal Barteski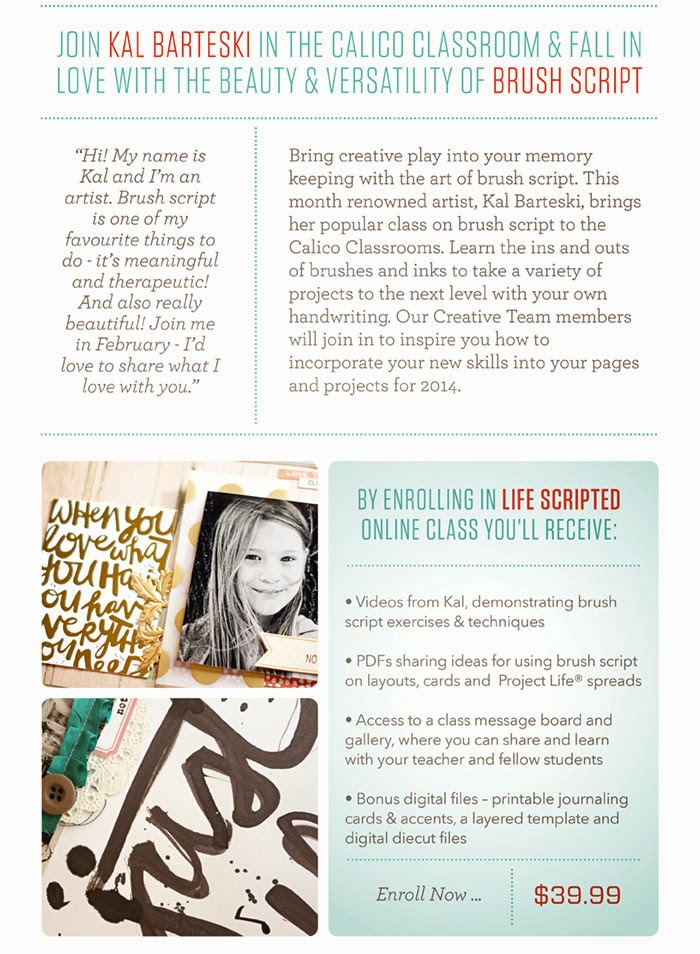 Hi everyone! I thought I would drop in and share a class that I'll be participating in in February. Studio Calico's February class is Life Scripted. I've shared the video explaining more about this class in brush script below.
I'm really excited to branch out a little and try something new. I've purchased my supplies and I'll be trying this on some cards once the class gets rolling.

I'm not a fan of my handwriting…I mean, who is? But I am looking forward to finding a way of incorporating something that I've drawn or written with my own hands to my card projects.

You can find more information about this class and sign up by clicking here. I've also linked the supplies that I've purchased for the class below.
I'm also excited about some of the digital images that you can get exclusively when signing up for the class.
Supplies
*affiliate links used*