Waving Hello - Easy Slider Card
Hi everyone! So glad you stopped by today! I have a super fun card. I'm not usually known for cutesy, but I had a great time creating this mermaid card. I am an official mermaid after all. I've just recently become a certified scuba diver....i.e. I can breathe under water....i.e. I am a mermaid. #OfficialMermaidStatus

The mermaid isn't the only thing that makes this card fabulous. It's also interactive. It's a slider card. I used the new Slide On Over dies from Lawn Fawn. These dies make slider cards a snap. And they coordinate with the Lawn Fawn Hillside border dies...so you can make something slide along the same line as the hillside. Pretty cool, huh?

As the mermaid slides, she flips and moves toward the surface of the water. ADORE!

I'll show you exactly how I created this card in the video tutorial below.

I did some simple Copic coloring for my mermaid and a couple of the other elements. I've listed the Copic marker colors I used below.

Copic Colors Used

YG93, YG95, BG13, E51, E53, R21, R22, YR14, YR24, YR27, W2, W5

I finished the card off with some bubbles...in the form of sparkling clear sequins and clear droplets from Pretty Pink Posh. Those make some fabulous bubbles don't ya think?

Thanks for stopping by today. I hope you've enjoyed this project. I know I had a blast making it. Would you like to see more like this? Leave me a comment on YouTube to let me know! Until next time, I hope you have a fabulous day!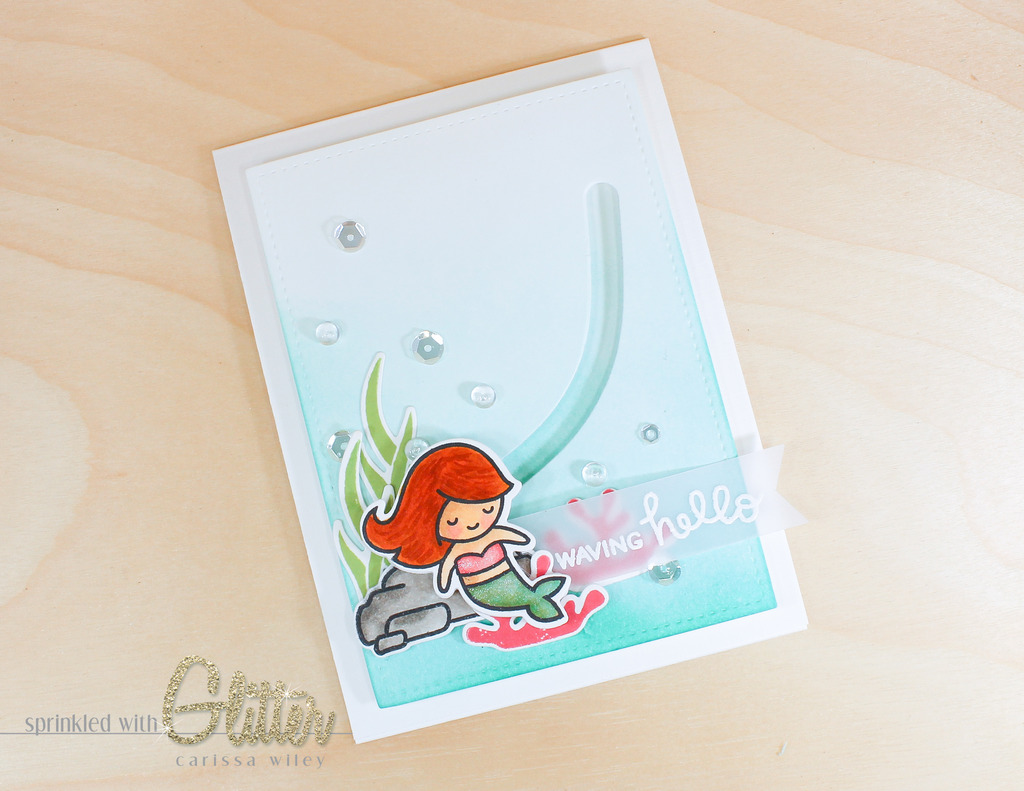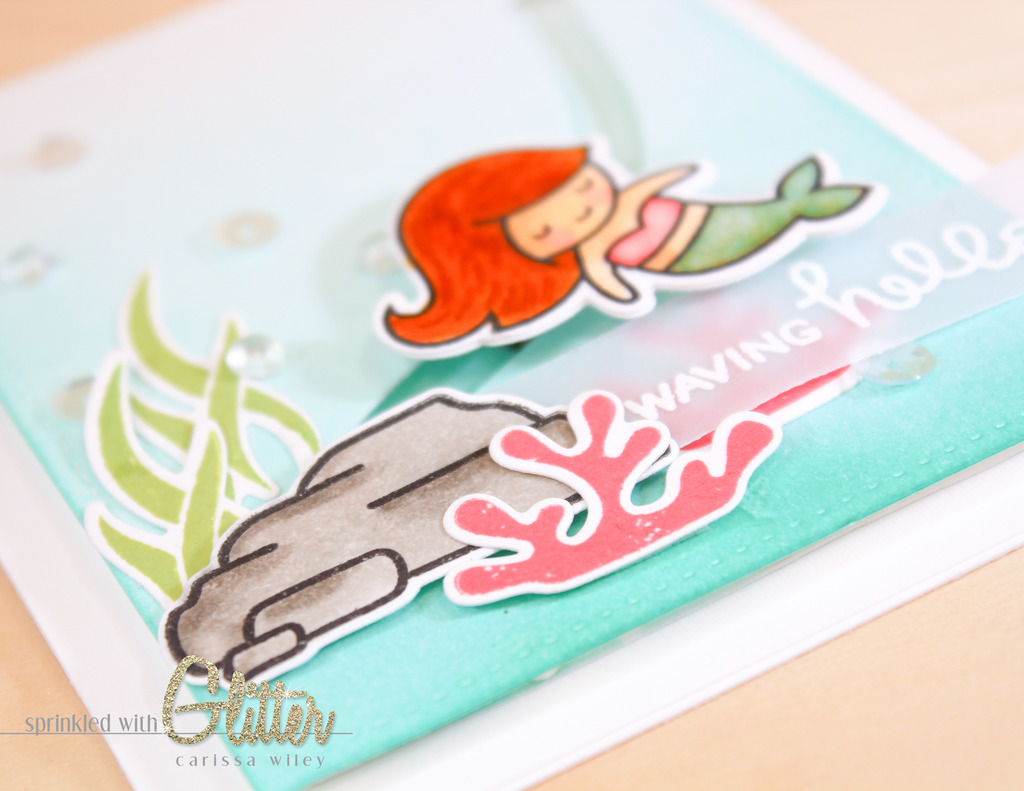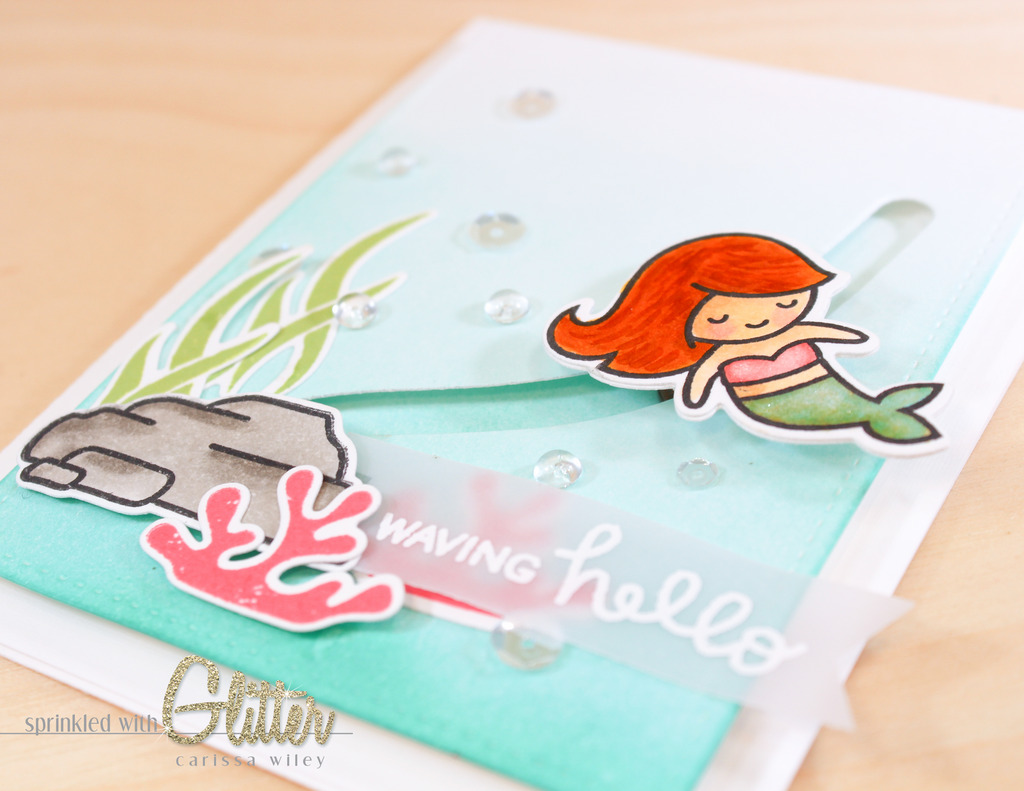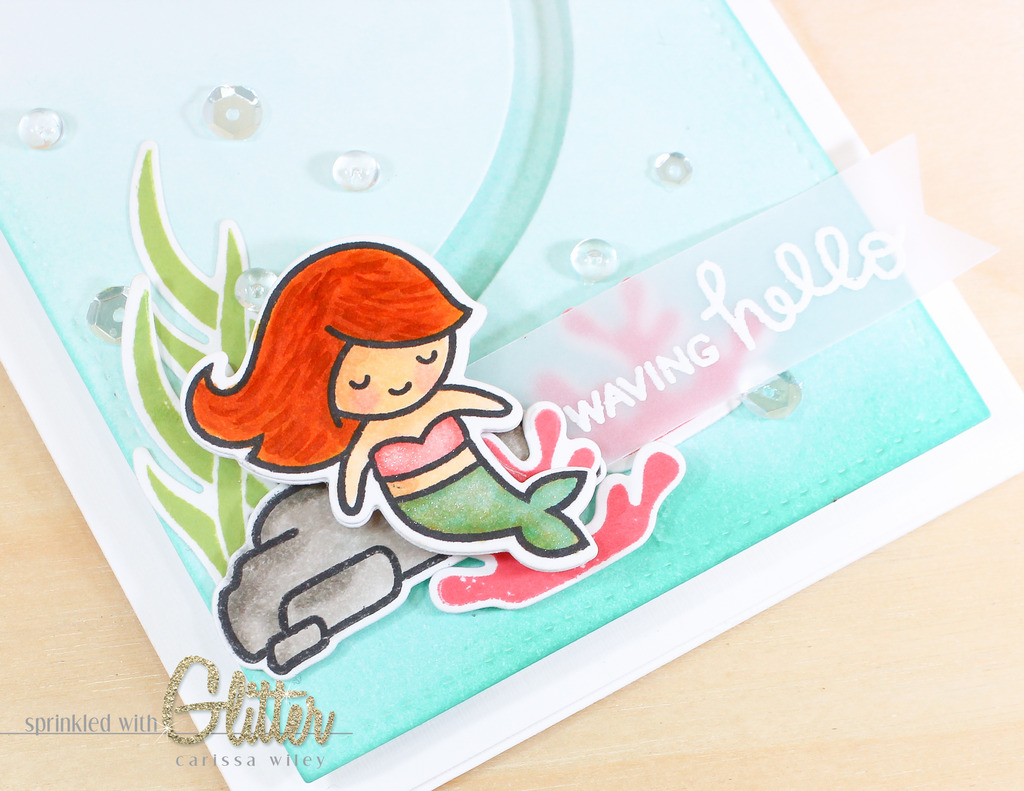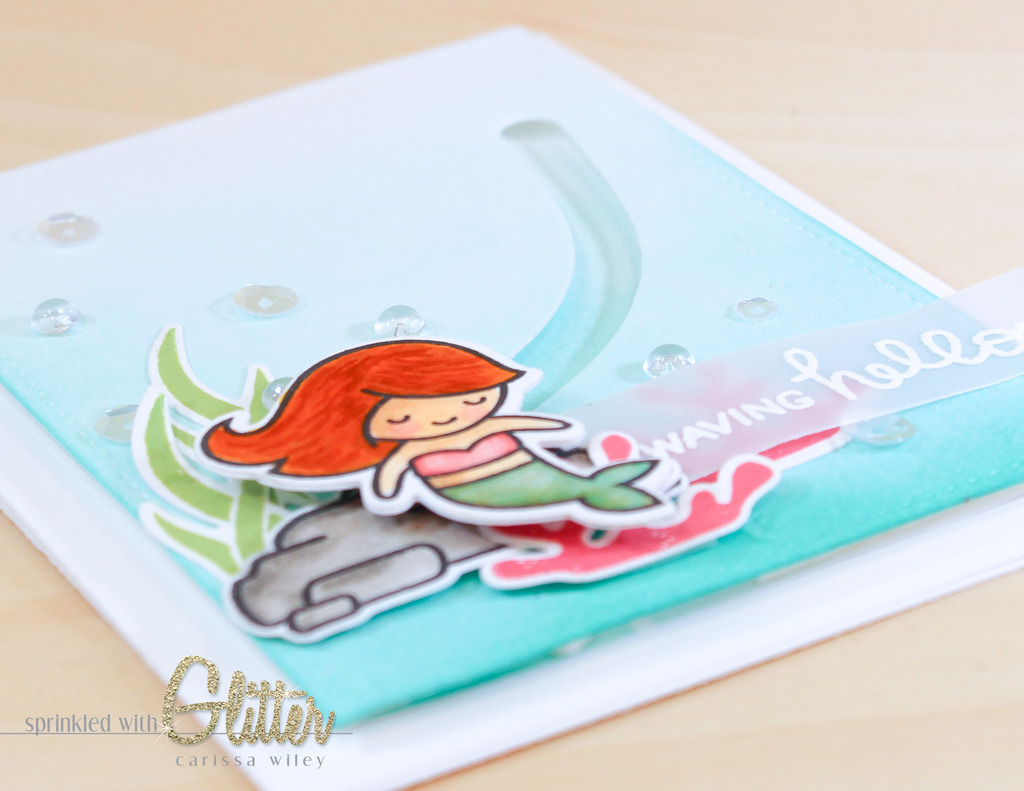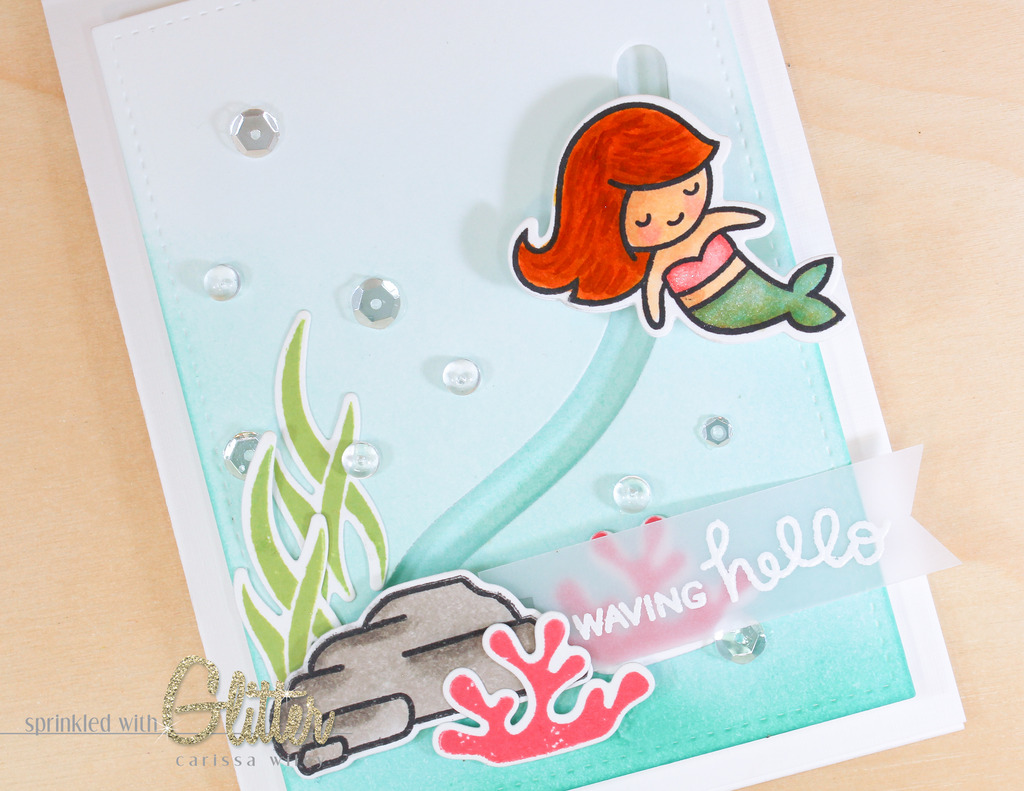 Supplies
*affiliate links used*